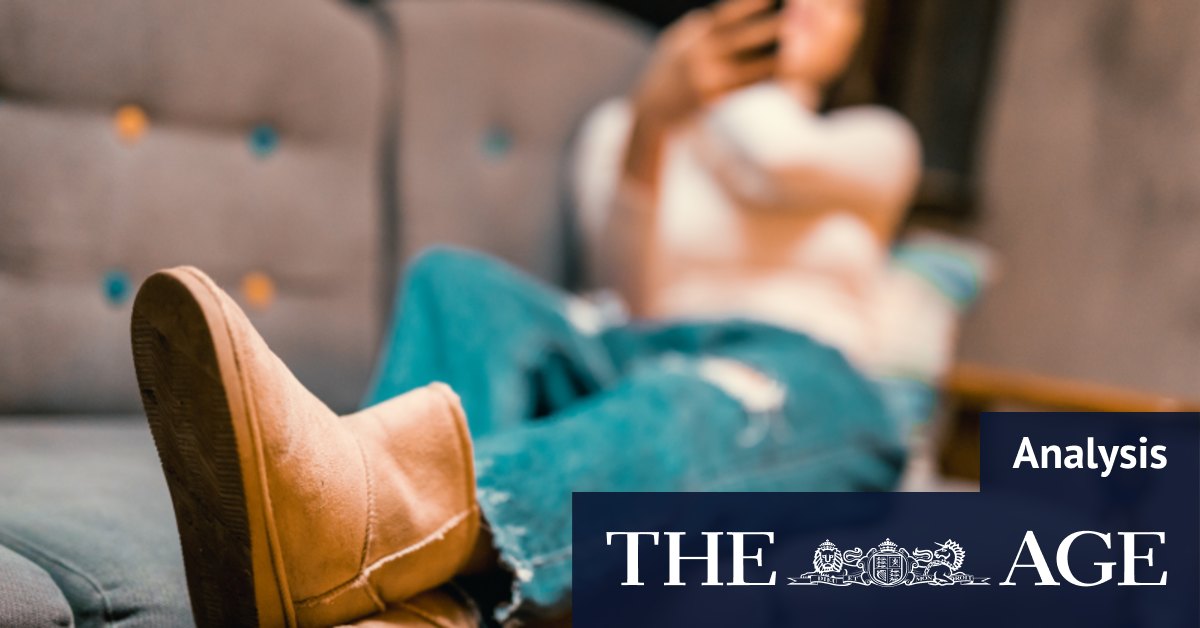 Even before the pandemic, the Reserve Bank was urging all levels of government to boost their spending on infrastructure. To their credit, federal, state and local governments responded.
Much has gone into rail projects, for instance. In WA, public capital spending reached a nine-year high in part due to a near-13 per cent jump in expenditure related to its Metronet rail works. On the other side of the continent, spending on rail in NSW jumped by almost 9 per cent.
But the pandemic has forced all levels of government to spend up on their health systems. Across every state and territory, more money was pumped into hospitals to deal with increased workloads.
The other key element was the nation's households that increased spending by another $3 billion through the quarter.
Just when you thought you couldn't add to your ugg boot or tracksuit wardrobe, Australians did. Spending on clothes and shoes is now 10 per cent higher than it was pre-pandemic.
And we're wearing those slippers and comfy pants behind even more desks and computer screens in our home offices. Expenditure on home furnishings is 11.3 per cent higher than before coronavirus.
Loading
All of this, of course, occurred before the current series of lockdowns that have almost 50 per cent of Australians trapped in their lounge rooms, free to compare Russell Crowe's version of Robin Hood to that of Errol Flynn.
After the best annual result in history, the economy is going to take another huge dip. With some luck, we should get them another boost through the final three months as lockdowns come to an end.
But I wouldn't bet your best pair of uggs on that.