The medicines regulator has taken healthcare giant Medtronic to court with allegations it put the health of patients at risk when it sold thousands of bone graft kits into Australian hospitals without correct approvals.
The Therapeutic Goods Administration (TGA) filed documents in the Federal Court of Australia on Wednesday claiming Medtronic Australasia unlawfully supplied 16,290 'Infuse Bone Graft Kits' to local hospitals and profited from this supply despite not having the right to sell the product.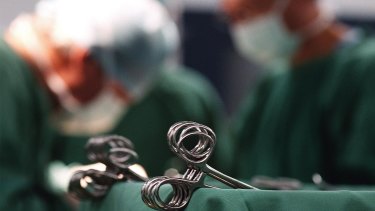 Medtronic is a global medtech firm that is listed on the New York Stock Exchange with a market capitalisation of $179 billion. It sells medical devices and surgical materials for a range of diseases.
The TGA's case centres on a product designed for use as part of spinal fusion treatments. Medtronic had registered a product that included a spinal fusion cage and a kit of medicines intended to promote bone growth.
The cage and kit were registered to be sold together, but the regulator alleges that between September 2015 and January 2020, more than 16,000 kits were sold to hospitals alone without the cage.
Loading
This meant the treatment "was supplied without the secretary having had the opportunity to evaluate its
suitability for registration on the [Australian Register of Therapeutic Goods] by reference to the applicable statutory criteria, including its quality, safety and efficacy as a stand-alone therapeutic good," the regulator argues in documents filed to the court.
"Evidence provided to the TGA indicates the kit was used in procedures on the clavicle, hand, scapula, knee, leg, foot, jaw and used in procedures on children (who were not yet skeletally mature)," the TGA said.
The regulator argues that under Australian law, Medtronic should have registered the kit of materials as a separate therapeutic good so that it could be properly evaluated before it was used.