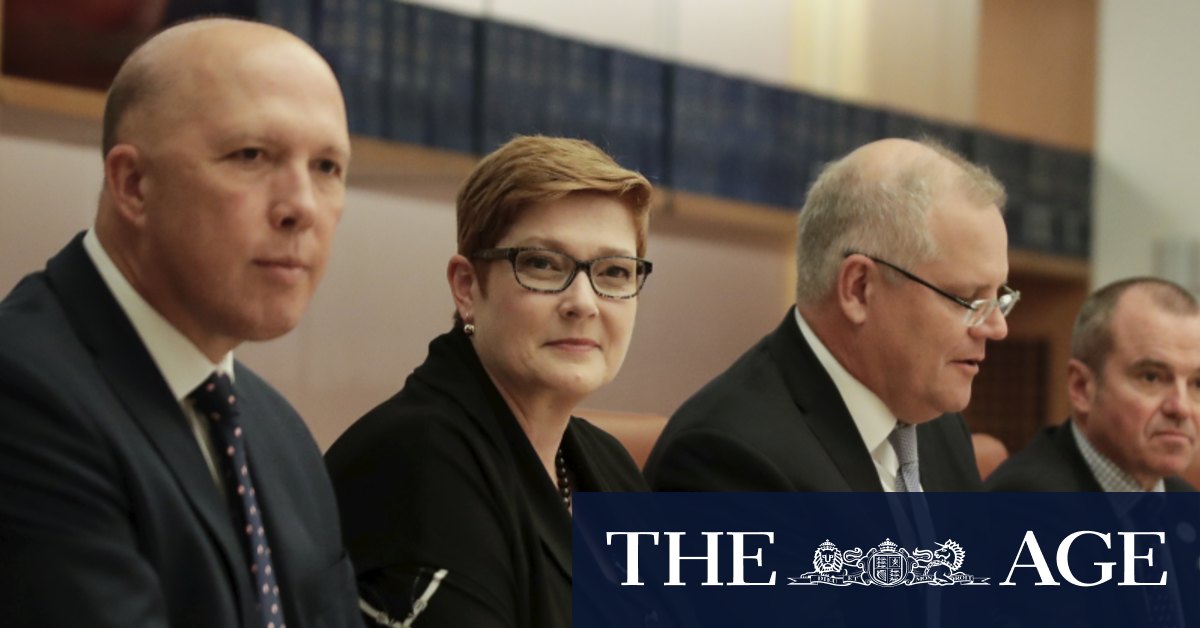 A report by the United States Studies Centre, released on Thursday, urged Australia and the US to diversify their economic partners and reduce dependence on any single source to deal with the risk of China's trade strikes.
Loading
USSC chief executive Simon Jackman said AUSMIN needed to be reformed to deal with challenges including the recovery from the COVID-19 pandemic, infrastructure spending, cyber security and "grey zone" attacks from countries such as China. The "grey zone" refers to attacks such as cyber hacks, economic coercion, disinformation campaigns and intellectual property theft, calibrated so they fall short of requiring a military response.
Professor Jackman said Australia would want the US to do something "meaningful" on China's economic coercion.
"We are coming all the way to Washington. The expectation will be there will be a significant statement on that," he said. "Reassuring tweets are great, you would prefer to have them than not have them. But the trick for Australian foreign policy is to convert that goodwill from the Americans to policy facts on the ground … practical measures that flow from that."
While Australia would be looking for more practical measures on China's trade strikes, Professor Jackman said the Americans would be pushing Canberra for more commitments on combatting climate change.
Sam Roggeveen, director of the Lowy Institute's international security program, said there were many questions surfacing over American credibility after the withdrawal from Afghanistan but "the wrong lessons are being taken from that". He said the fact Mr Biden had withdrawn from a part of the world that did not align with American interests was a "good thing" and meant it could be more focused on the Indo-Pacific.
"Previously, the US's military commitments were not being aligned with its national interests. Biden has realigned its military commitments with its national interests," he said.
The Morning Edition newsletter is our guide to the day's most important and interesting stories, analysis and insights. Sign up here.