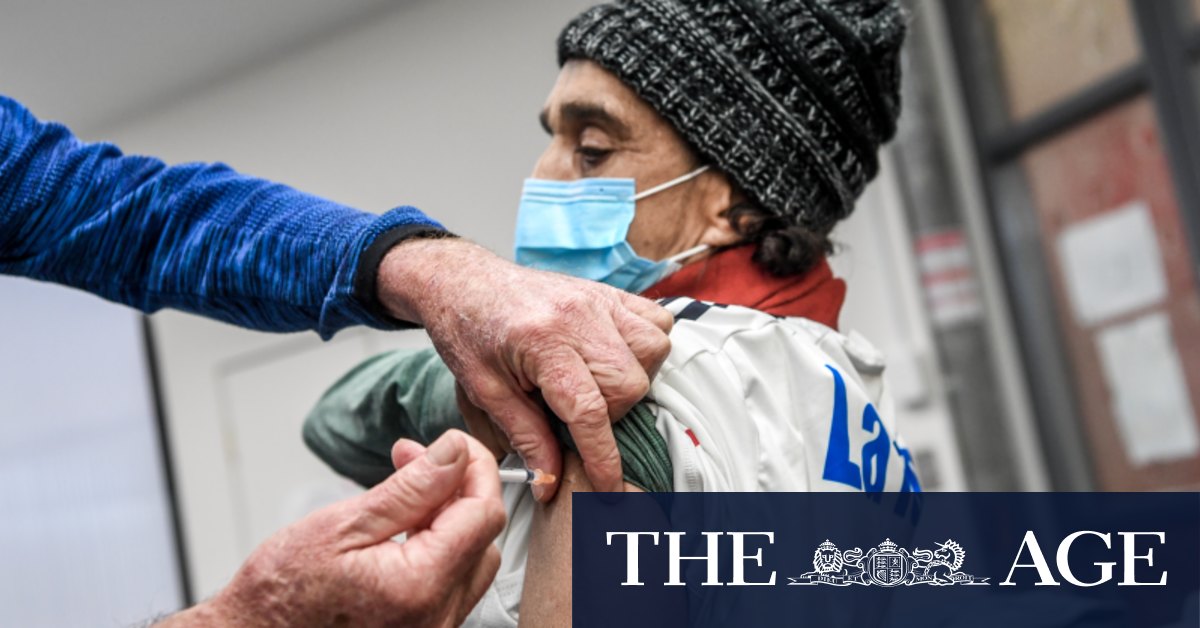 The Australian Council of Social Service has written to national cabinet urging re-evaluation of the targets. Co-chair of the Joint Council on Closing the Gap, Pat Turner, has also previously said the goal must be 100 per cent vaccination among Aboriginal and Torres Strait Islander communities.
Jason Agostino, senior medical advisor at National Aboriginal Community Controlled Health Organisation, warned aggregated national 70-80 per cent targets could mask lower vaccination rates among populations with disabilities, mental health conditions or living in Aboriginal communities.
"[One question] is about whether 80 per cent of 16-and-over is appropriate [for opening up], and the answer is 'no'," Dr Agostino said.
"The first reason is [the Aboriginal community] has a much younger population – the average age is 23 – and if we look at what 80 per cent of 16-and-over looks like, that's only about 50 per cent of the total Aboriginal and Torres Strait Islander population being vaccinated."
Mr Paterson said until vaccines were rolled out for all children, including those under 12, "these 70-80 per cent targets will be dangerous for our people."
Loading
Queensland premier Annastacia Palaszczuk and Northern Territory Chief Minister Michael Gunner have also raised concerns about unvaccinated children as the nation steps through the phases towards "living with COVID".
"There is no exit from lockdowns unless we have a plan for our kids," Mr Gunner said.
New data shows the highest fully vaccinated Aboriginal communities are in Victoria, with Melbourne's inner-east leading at 70 per cent.
Seven of the 10 least vaccinated areas are in Western Australia, where more than 100,000 Aboriginal people live. The state's southern outback region has a full vaccination rate of just 7 per cent.
Sydney is toward the top of the rankings. New South Wales' least fully vaccinated region (13 per cent) is the far west – where a current outbreak in the community of Wilcannia has been described by a local health group as a "humanitarian crisis".
The Doherty Institute report used by national cabinet to agree to the 70-80 per cent targets made clear it had to use assumptions, including equal access to healthcare, and that another body of work addressing vulnerable subpopulations was on the way.
A spokeswoman could not say when it would be finished or put to national cabinet.
Speaking to the ABC on Wednesday afternoon, Mr Frydenberg said: "The view expressed very explicitly in the Doherty modelling is the country can open up when it reaches … 70-80 per cent in individual jurisdictions as well as 70-80 per cent vaccination rates across the nation as a whole.
"This is the key point – the country needs to learn to live with COVID."