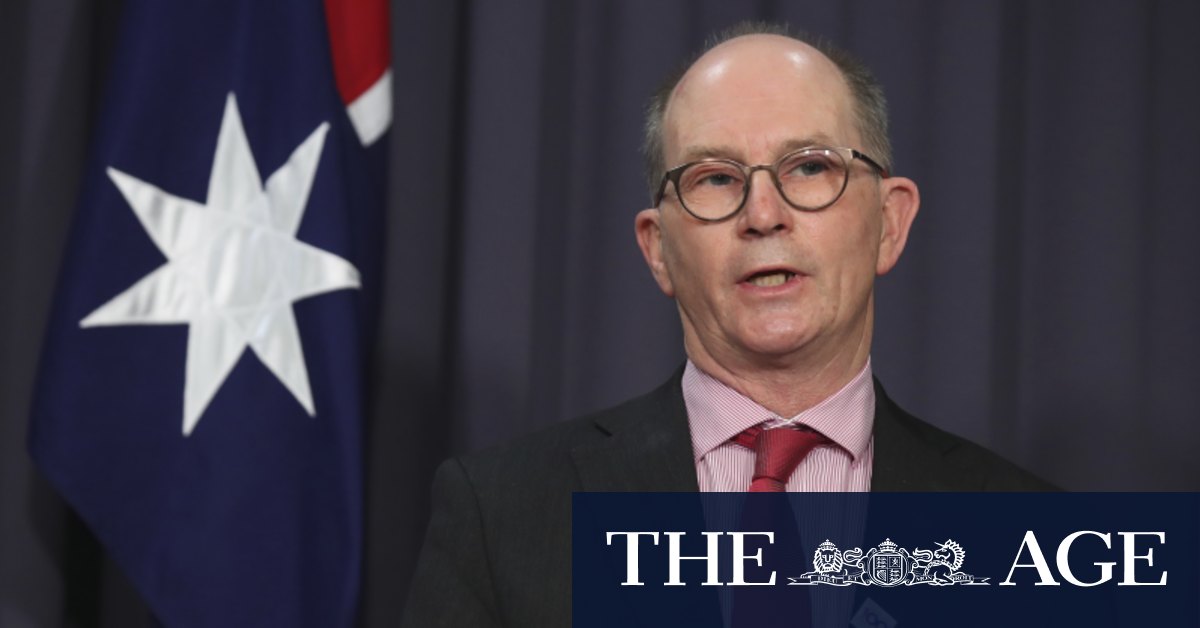 "NSW will obviously honour that and we look forward to that list, obviously, coming out in due course."
Loading
There is no indication in the reopening blueprint when state lockouts could end. Prime Minister Scott Morrison has said that decision is ultimately up to the states, and both Queensland and WA have indicated border closures may continue past the 80 per cent fully vaccinated mark.
When asked whether she would be comfortable opening the Queensland border to NSW or Victoria if the states still had COVID cases, Chief Health Officer Dr Jeanette Young said the important thing was to vaccinate as many people as possible aged 16 and over.
"I know that the target that has been set by national cabinet is 80 per cent, I would like to see much more than that," she told reporters on Thursday. "Whether or not we need to have any additional mitigating factors in place once we reach 80 per cent, we'll have to wait and see what the modelling shows."
WA Premier Mark McGowan has also repeatedly defended his right to keep the state's borders shut against the coronavirus in the face of criticism from the federal government.
"Why are they on this mission to bring COVID into Western Australia to infect our public to ensure that we shut down parts of the economy, that we lose jobs, people get sick and some people die?" he said on Wednesday.
Responding to the concerns from WA and Queensland, Mr Hunt said the pandemic was here to stay.
"That risk of incursion is not just real but it's inevitable. And so when it's inevitable, the fundamental thing to do is to drive those vaccination rates up," he said.
Victorian Premier Daniel Andrews on Wednesday accepted achieving "COVID zero" was not feasible, and NSW Premier Gladys Berejiklian said all states must recognise that living with COVID was the reality for everyone.
"Any state premier who thinks it's an option, unfortunately, is not considering what the real-world experience is," she said. "The real-world experience is all of us as Australians, no matter where we live, maybe not today or next week, but all Australians have to accept that living with COVID is the future, not an option."
Federal opposition health spokesman Mark Butler said Australians want to see the national plan implemented safely.
"National cabinet must consider detailed modelling and urgently develop a strong plan to bolster our hospital system. NSW hospitals are at breaking point with much worse yet to come," he said.
Queensland Premier Annastacia Palaszczuk stood by her call that she would stand firm on border restrictions until she saw detailed modelling from the Doherty Institute that considered children under the age of 12.
"If NSW is the model of what lies in store for all of us, then serious discussions are needed," she tweeted. "That's why I'm calling to see detailed modelling so we can give Queenslanders answers."
Health Minister Greg Hunt said the Doherty modelling, and the national plan, already included children.
"The claim that children were not considered was false, and wrong and inaccurate," he said.
Loading
Professor Kelly said until a vaccine is approved for those under 12 they will be protected by the "cocooning effect" of those around them getting immunised. For those children who do contract the delta variant, most are unlikely to get severely ill.
There have been 3815 cases of the Delta variant in children aged under 12 since January 1 this year, but just 3.5 per cent – or 134 – have been admitted to hospital. Professor Kelly said most of the hospitalised children were there for social reasons, not because they were particularly sick, and just three had been treated in intensive care.
"That hospitalisation rate and the ICU rate in particular, and the fact there's been no deaths in under 12s, is very different to what we're seeing in adults and even in older children," he said.
With Mary Ward and Matt Dennien