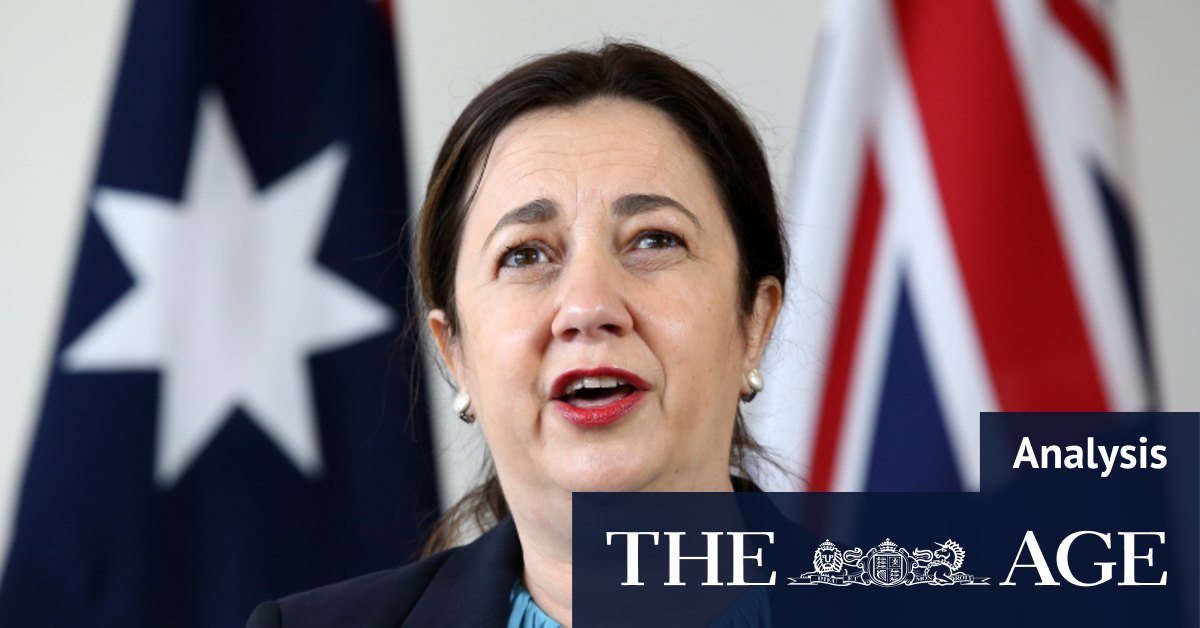 But the number was Palaszczuk's extrapolation, not the Doherty Institute's conclusion.
One chart in the report, Figure 3.3 on page 17, shows an increase in deaths at a 70 per cent vaccination rate, assuming only baseline restrictions and partial testing, tracing, isolation and quarantine. It does not show what happens after 180 days.
In other words, Palaszczuk engineered her own worst-case scenario. But it is her claim, not the work of others.
The actual finding from the Doherty Institute is different. "In the COVID-19 modelling, opening up at 70 per cent vaccine coverage of the adult population with partial public health measures, we predict 385,983 symptomatic cases and 1457 deaths over six months," the institute said only last week. "With optimal public health measures (and no lockdowns), this can be significantly reduced to 2737 infections and 13 deaths."
Even the worst of those two options means deaths would be about one-tenth the number Palaszczuk claimed. Another chart in the Doherty modelling, assuming "optimal" rather than "partial" protections, also predicts lower deaths. Rather than say the modelling was wrong, Palaszczuk dreamt up her own number.
This may work for Palaszczuk. She positions herself as the lead critic of the national plan, willing to keep her state closed until children are vaccinated, a distant prospect when there is no approved vaccine for those under 12. This tough talk has worked for premiers in the past.
But will Queenslanders be content in a fortress state when they see others opening up? And will the state economy last the distance when the borders stay closed to travel and tourism?
This makes Palaszczuk an outlier in a significant week for pandemic policy. Victorian Premier Daniel Andrews made a necessary shift this week by admitting the Delta variant has changed everything. "We will not see these numbers go down," he said. The elimination illusion is over.
What else could he do? What further restriction could the state impose on its people to stop Delta? This is the practical question. The Victorian decision reveals the answer: there is no sustainable new measure to halt a variant that spreads so much faster than the original. That brings him closer to NSW Premier Gladys Berejiklian.
Loading
Andrews is levelling with Victorians about what lies ahead. Palaszczuk is leading Queenslanders the other way. What is telling is her calculation about the best way to keep her followers: to distort the medical advice and frighten them all.
The Morning Edition newsletter is our guide to the day's most important and interesting stories, analysis and insights. Sign up here.