Australian sailor Jessica Watson, who became the youngest person to sail around the world in 2010 at the age of 16, has paid tribute to her long-term partner, who died in Queensland on Monday.
Ms Watson said her partner Cameron Dale, 29, died after suffering a stroke six weeks ago.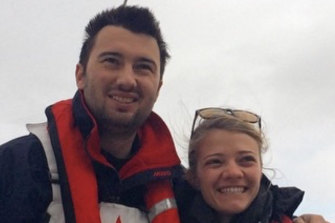 "On Monday, 30 August 2021 we lost our Cam – my long-term partner in every aspect of life and planned future. Cam passed away peacefully nearly six weeks after a catastrophic stroke," Ms Watson wrote in a Facebook post.
"We'll be forever grateful for the dedicated care he received at the Gold Coast University Hospital.
"Cam and I have been inseparable since 2011, our shared world centred on messing about on boats. Describing what Cam means to me is impossible – everyone who knows us understands how much we simply loved each other.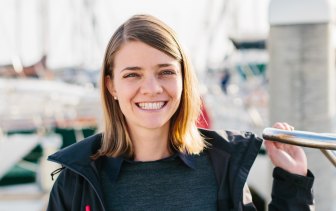 "Even while experiencing indescribable grief, I feel so grateful for the family, friends, and communities Cam has given me and the person I've become with him. I take enormous strength from having been so devotedly loved.
"The years of treasured memories offer enormous comfort.
"Being Cam's "Jess" is the role I'm most proud of."