Thanks so much for joining us today, we've really appreciated your company. We will be back tomorrow morning to keep you updated on all of Australia's COVID-19 news.
But for now, here's the major headlines from today:
Thanks again for your company, have a wonderful rest of your evening.
Lowest prices may be just the beginning at Bunnings, but they're not the end when it comes to getting the goods you ordered, as click-and-collect retail services are overwhelmed by volumes as high as the Christmas peak period.
As Australia Post put a three-day hold on picking up parcels from ecommerce retailers until Tuesday to address the log-jam, scores took to social media to complain about Bunnings' click-and-collect service.
Bunnings general manager of operations Ryan Baker said that, like many retailers, they were experiencing unprecedented online order volumes coupled with transport constraints in NSW.
"Over the past few weeks, we've been careful to make sure we let customers know about the longer order times via our website," he said. "We have also rostered extra teams in our call centre and we really appreciate customers for being understanding during this time."
Australian television's night of nights, the Logie Awards, have been cancelled for the second year in a row.
Fiona Connolly, the group publisher of Are Media, said on Saturday she was left with no other option this year but to can the event, which was slated to take place in the Gold Coast on November 28.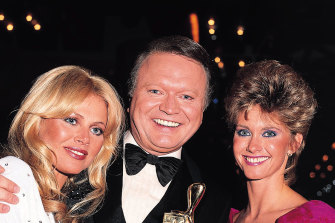 "We are disappointed to have to cancel this year's TV WEEK Logie Awards after charging ahead with plans to return for a bigger than ever event on the Gold Coast this November," she said.
"Unfortunately, our current COVID cases and travel restrictions leave us no choice."
She said the event would return to Queensland in mid-2022 and bring and "overdue and deserved night of glamour, celebration and recognition of Australia's outstanding television industry".
But not everyone was disappointed by the cancellation, with still-reigning Gold Logie winner Tom Gleeson seeing the bright side.
Two childcare centres in Melbourne's south-west are the latest tier-1 exposure site, with parents and children having to isolate for 14 days.
The number of active exposure sites increased to just over 1000 late on Saturday night.
Back to Basics Childcare Centre in Hoppers Crossing was listed as an exposure site on August 30 between 9am and 5.40pm, while the Wyndham Vale Montessori Centre has been identified as an exposure site on August 30 between 9.45am and 6pm.
Both centres are considered tier 1, which means visitors will need to isolate for 14 days and get tested as soon as possible.
New Health Department data released on Friday night showed almost 40 per cent of the approximately 1202 COVID-19 cases recorded from the start of August to Thursday have been linked to childcare centres and schools, more than any other setting.
Other tier-1 Victorian sites listed on Saturday afternoon include Classy Cabinets and Kitchens in Craigieburn, where a case visited the venue between 7am and 3.30pm on August 31, and Glenroy's Inview Imaging where a case visited between 9.45am and 10.50am on August 26.
Kasr Sweets in Coolooroo has also been listed as a tier-1 exposure site on August 28 between 1.30pm and 3.30pm.
The latest exposure sites listed by the Department of Health:
Back to Basics Childcare Centre, Hoppers Crossing, August 30 between 9am and 5.40pm
Pharmacy 4 Less in Miller's Junction, Altona North, August 30 between 9am and 7.30pm, August 31 between 5pm and 5.35pm and September 1 between 9am and 7.30pm
Woolworths Millers Junction, Altona North, August 31 between 5pm and 5.30pm and September 1 between 9.30am and 10.05am
Australian Post Office, Williamstown, August 31 between 1.15pm and 2.05pm
7-Eleven, Werribee, August 31 between 2.37pm and 3.17pm
Jolly Miller Millers Junction, Altona North, September 1 between 9.10am and 9.40pm
Melbourne influencer and former AFL WAG Nadia Bartel is assisting police with their investigation into a video of her purportedly breaching COVID-19 restrictions and allegedly taking an illegal drug.
And Victorian government minister Martin Pakula on Saturday said Ms Bartel should be "embarrassed" for "flouting" lockdown rules.
The footage, which was posted accidentally on her business partner Ellie Pearson's Instagram story, shows Ms Bartel sniffing a white powder off a plate while surrounded by a group of friends.
The state's current COVID-19 rules restrict any social gatherings inside or outside the home.
Victoria Police confirmed on Saturday they were speaking to Ms Bartel after the video, which they said depicted "alleged illicit drug use and an alleged breach of CHO directions", circulated social media on Friday.
"Victoria Police has made contact with a 36-year-old Windsor woman who is assisting with inquiries," a spokeswoman said.
"As the investigation is ongoing it would be inappropriate to comment further at this time."
MANILA – Philippine President Rodrigo Duterte is lifting a coronavirus ban on travellers from 10 countries including India, the United Arab Emirates and Indonesia, a presidential spokesperson said.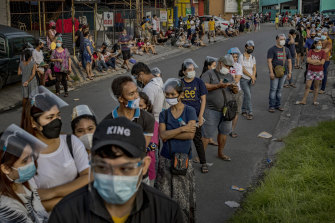 The ban, introduced in April then expanded to more countries in July to prevent the spread of the more contagious Delta variant, will be lifted on Monday, presidential spokesperson Harry Roque said in a statement on Saturday.
Travellers from India, Pakistan, Bangladesh, Sri Lanka, Nepal, the United Arab Emirates, Oman, Thailand, Malaysia and Indonesia will have to spend 14 days in quarantine upon arrival, Roque said.
Reuters
The NSW Upper House will not sit next week to prevent the spread of coronavirus in Parliament House and regional areas, despite a push from Labor to restart sittings in a COVID-safe way.
NSW Finance and Small Business Minister Damien Tudehope said on Saturday that Berejiklian government ministers and staff would not attend the Legislative Council for the next scheduled sitting days from Tuesday.
Mr Tudehope said in a statement that Chief Health Officer Kerry Chant had written to the president of the Legislative Council in recent days noting "the significant risk of transmission of COVID-19 in Parliament House and the risk of seeding in regional communities when MPs and staff return home".
"The NSW government's position has been clear and consistent that all persons in NSW should restrict their movement, particularly at this critical phase in our pandemic response, as advised by the health experts," Mr Tudehope said.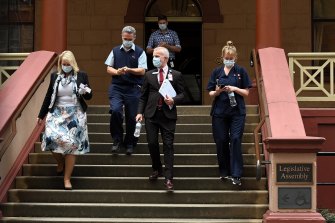 "At a time when we're asking everyone in NSW to make sacrifices to keep us all safe, it is unprincipled and dangerous for politicians to reject the health advice to pursue their own political agenda.
"It is important for all community leaders to set an example, therefore Ministers and Parliamentary Secretaries will not resume sitting until the health advice provides that it is safe to do so."
NSW Opposition leader Chris Minns said Parliament should sit again "as soon as possible, in a COVID-safe way".
"We've been in lockdown for 10 weeks today. Parliament hasn't sat for that entire period. People are confused about rapidly changing rules and need answers about the path forward.
"Parliament is where the government would be forced to answer those questions," Mr Minns wrote on Twitter on Friday.
A 300-apartment residential building in South Bank in Melbourne's inner city has been deemed a Tier 2 exposure site after a resident tested positive to COVID-19.
All residents of Southbank Towers, at 83 Queensbridge Street, have been ordered to get tested and isolate until a negative result.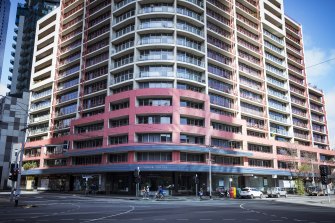 A letter from The Department of Health sent to residents on Friday, seen by The Age and Sydney Morning Herald, states the person has been infectious since August 27.
The building is not yet listed on the state's public exposure site list. There are currently 10 other exposure sites listed for Southbank, including two Tier 1 sites: a construction site on Hancock Road and Aquire BPO on St Kilda Road.
The tiny town of Wilcannia in far western NSW, where more than 60 per cent of the population is Aboriginal, is current battling a COVID outbreak that's already infected a tenth of its residents.
Photographer Nick Moir has captured some incredible scenes of what life looks like under lockdown for the small town. T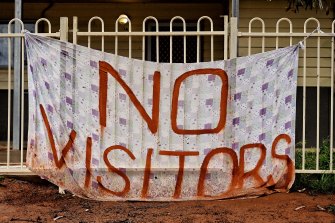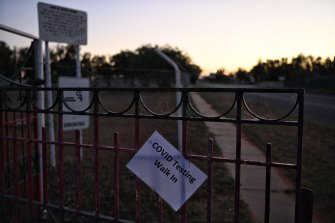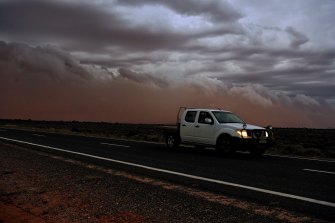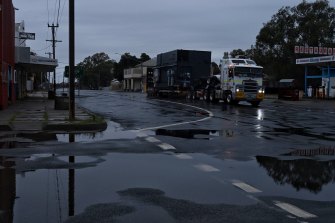 Supermarkets, chemists, petrol stations and a Westfield shopping centre throughout the NSW Central Coast and Hunter region are among venues health authorities identified as new COVID-19 exposure sites on Saturday.
NSW Health listed multiple casual contact venues attended by a confirmed case of coronavirus at Bateau Bay, Lisarow, Terrigal, Shoal Bay, Tuggerah, West Gosford and Wyong at various times during the past 10 days.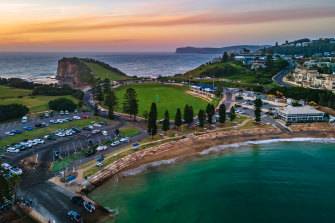 The venues are: Parts of Westfield Tuggerah, 31 Fish Terrigal, 7-Eleven Lisarow, Aldi Wyong, Ampol Foodary West Gosford, Big W Tuggerah, Newspower Tuggerah, Officeworks Tuggerah, TerryWhite Chemmart Bateau Bay Square, and Shoal Bay Pharmacy.
The time and date of exposure for each venue is listed on the NSW Health website.
Anyone who attended those venues at the time and date listed is a casual contact. They are instructed to immediately get tested and isolate until they receive a negative result, even if they had a test in recent days.
People who attended the venues of concern at those times and dates in the past four days must get tested again on day five from their date of exposure, and limit their movements until they receive a negative result.