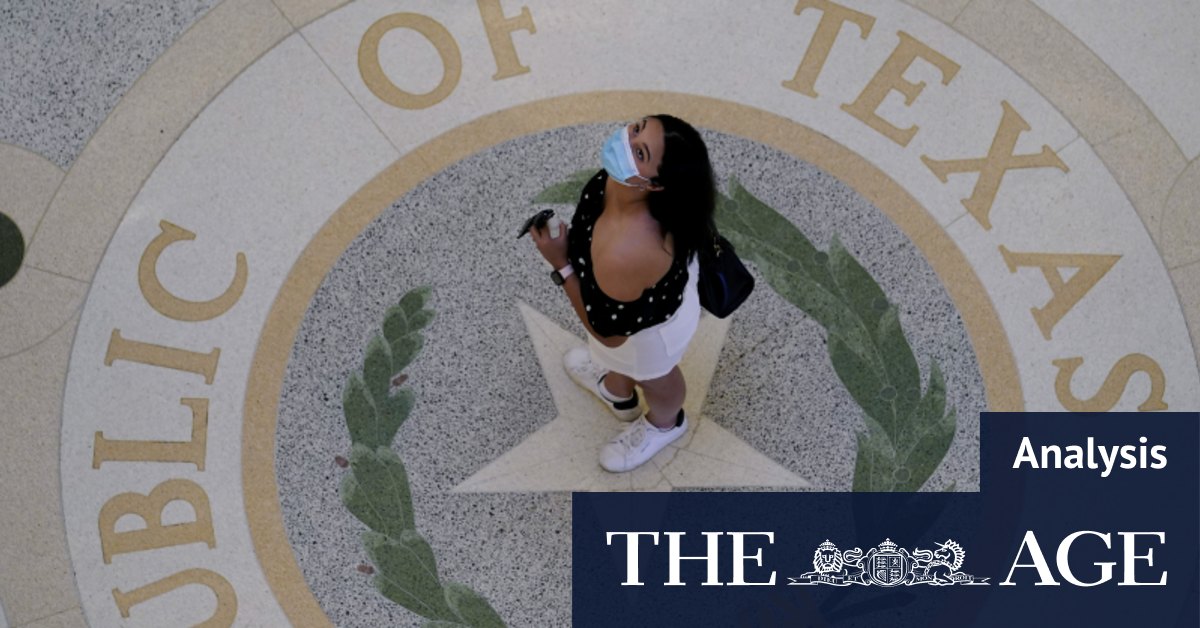 Abbott opposes any vaccine mandates in a state where the percentage of eligible people who have received at least one shot is below 60 per cent and where only about half are fully vaccinated. The rate of vaccinations in Texas fell in the most recent week, according to The Post's vaccine tracker.
Texas has been a conservative state for generations. For many decades, it was dominated by conservative Democrats. That changed in the last decades of the 20th century. Now it is a conservative state under Republican control. Texas hasn't elected a Democrat as governor since Ann Richards in 1990.
Loading
Trump won the state in 2020, though his victory margin was smaller than in 2016 and much smaller than previous GOP nominees had done. Democratic hopes for gains in the state House last November evaporated. With a grip on all statewide offices and both chambers of the legislature, Republicans have had their way this year.
But as elsewhere around the country, the Republican Party in Texas is not what it used to be. The philosophy of Texas Republicans like George W. Bush and George H.W. Bush has given way to a far more extreme version of conservatism – and an effort to tailor policies and rhetoric to please and accommodate the Trump wing of the party.
Abbott, who is running for re-election in 2022, governs in an environment in which he must guard his right flank, as he is not the most conservative official in the state's hierarchy. Some Texans believe he might have his eye on a presidential campaign in 2024, depending on whether Trump runs again, though an Abbott bid could collide with another Texas Republican's presidential ambitions: those of Senator Ted Cruz, should he try again.
Abbott and Florida Governor Ron DeSantis, as governors of the two most-populous GOP-led states in the country, are competing to showcase their conservative governing bona fides. They have become symbols of resistance to federal recommendations from the Centres for Disease Control and Prevention in the coronavirus battle.
The legislative party in Texas is dominated by white politicians, specifically white men. The Texas Tribune reported at the start of the legislative session in January that all but five of the 100 Republicans in the state House and Senate were White, while 13 of the 100 were women. In a state whose population is about 40 per cent Hispanic, just two of the Republicans in the state House were Latino, two Asian and one is black.
The Texas abortion law has triggered alarms nationally among supporters of abortion rights, many of whom assumed its implementation would be blocked until the courts had adjudicated its constitutionality. With the Supreme Court's ruling, and its 6-to-3 conservative majority, the threat to Roe v Wade is even more real. The implications for midterm politics in 2022 are even more real, as well. The threat to abortion rights could motivate abortion rights supporters to turn out in higher numbers.
Texas is an example of the Balkanisation of the country, as red and blue states push farther and farther apart in the policies they embrace and enact. No state of note, however, has gone as far in one direction as Texas. In that way it is a model for those who cheer those policies. Whether it becomes a political-object lesson is now the question.