"The Victorian and Tasmanian governments have been working closely on this arrangement," she said.
Ms Thomas expected farmers would begin making applications immediately for the additional workers.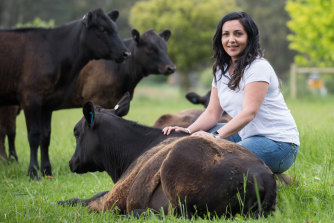 Despite the promised increase in the Pacific Islands workforce, Ms Thomas said Victorian growers had to focus on attracting locals to work in the sector.
"The harvest happens for around nine months of the year, so there is great opportunity for different grower associations to think about how they can work better together to offer longer-term employment."
Victorian Farmers Federation president Emma Germano said the addition of 1500 workers was much needed but was a "drop in the ocean". She said 24,000 workers were needed for the coming peak season.
Loading
"There's no hiding the fact that we still don't have the required quarantine facilities needed to host the numbers of workers our industry needs," she said. "We're more than 18 months into this pandemic and it's still no clearer if or when our governments will commit to providing a road map to COVID-normal."
Ms Germano said the debate about bringing in foreign seasonal workers had not progressed since last year. "You only need to look at other countries and see they're far more progressed in what COVID-normal looks like."
Victorian Nationals leader Peter Walsh described the announcement as a "band-aid" solution that would fail to make a dent in the thousands of vacancies across the sector.
"Workforce shortages are crushing the livelihood of our farmers and Victoria's $16 billion agriculture industry, but the Andrews Labor government has delivered little hope today," Mr Walsh said.
He said the Victorian horticulture sector expected to be 15,000 workers short of requirements, while other food producers were also reporting workforce gaps.
The Morning Edition newsletter is our guide to the day's most important and interesting stories, analysis and insights. Sign up here.