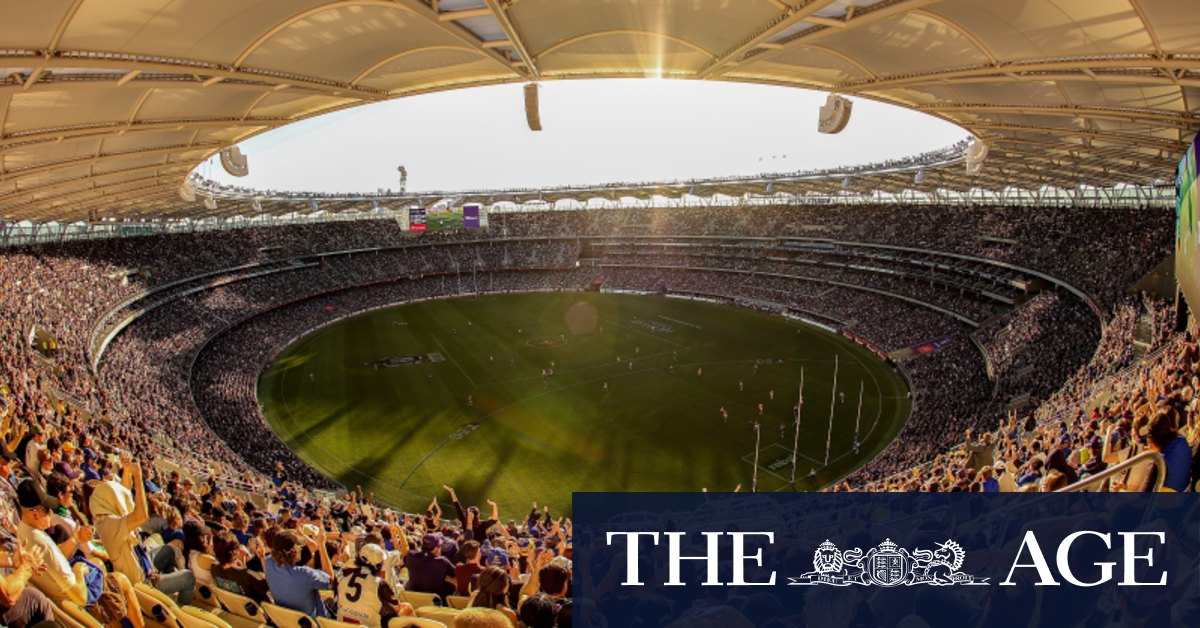 "The AFL, together with the Seven Network, remain cognisant of finishing the match at a suitable time for younger footy fans and, as a result, landed on a timeslot that is earlier than the usual start time for night matches during the season and last year's grand final," he said.
"Historically, a really special part of grand final day is the build-up and anticipation, and we want to ensure we can share the excitement and atmosphere with the millions watching across the nation and around the world."
Geelong star Cam Guthrie said a twilight grand final would make for a good spectacle.
"I think that's good for the game. I think that is good for the sport," he said.
"It looks like it is going to be exciting having it over here in Perth but … for me personally, the game and what happens out on the field in the most important thing. Whether that's day, night, twilight, I am not too worried about [it]."
Loading
The AFL privately believes it is nothing short of a miracle that it is on the verge of completing the 2021 season in full, given the amount of manoeuvring required due to the pandemic.
The league and the Victorian government held on to hope that the grand final could be played at the MCG for as long as possible, but Optus Stadium was always the first contingency plan, ahead of the Adelaide Oval.
Last week, AFL CEO Gillon McLachlan said: "West Australian footy fans are as passionate as any in the country and the stadium in Perth with a capacity crowd of 60,000 in attendance will be an amazing spectacle.
"This is the biggest single day of sport in Australia's calendar and we're going to do it properly. Perth's going to do it properly and we're going to lead in properly and that's the opportunity by playing in Western Australia."
The AFL also considered moving the grand final ahead of schedule to September 18 in order to take advantage of the season's momentum and also mitigate the chance of disruption due to a potential outbreak.
But the week off between the preliminary finals and the final game will give the AFL a chance to build the occasion in Perth, with official functions scheduled during the week and the Brownlow Medal set to take place on the Sunday before the game.
In the worst-case scenario, where an outbreak in Perth forces a lockdown, the AFL is prepared to move the game interstate within a day's notice.
The game could also be postponed by a week in the event that other states are also dealing with lockdowns, although that would be a nightmare for the broadcast deal.