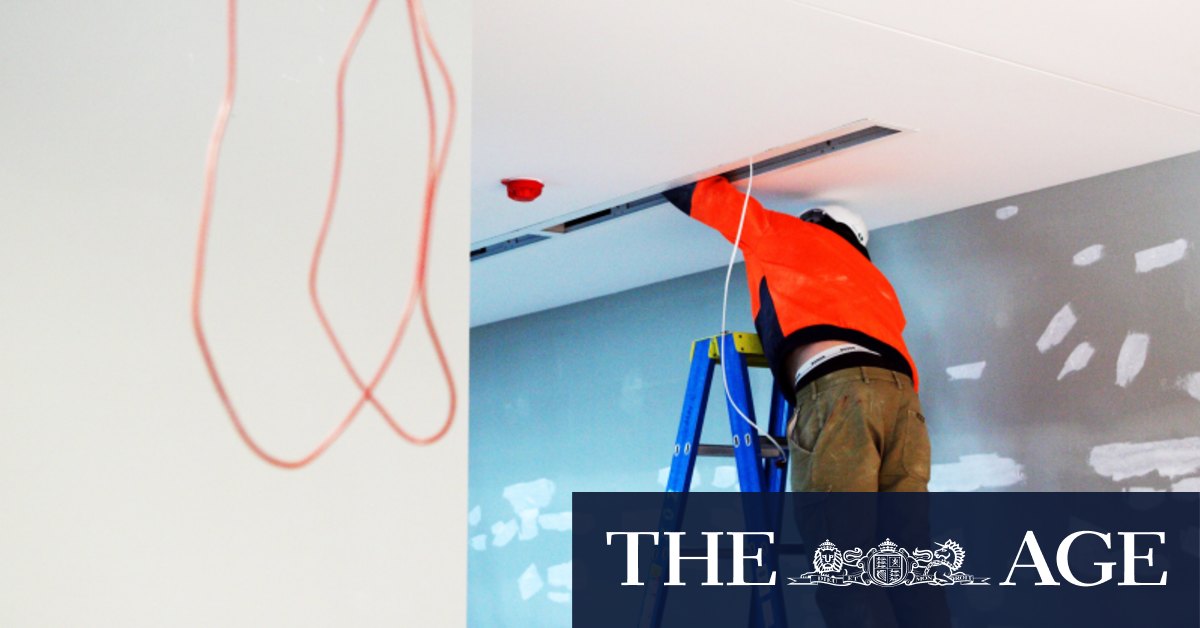 Loading
Mr Judd hit back, saying "I'm surprised Mr Hicks has sought to attack my remuneration when he earns more than me."
Mr Hicks said he earned $243,875 last year, plus $19,499 in rent and fuel subsidies and in turn criticised Mr Judd, declaring the dispute was about a highly paid lawyer "trying to pinch money from apprentices".
Calculations by NECA based on the enterprise agreement, which has been approved by Electrogroup staff but is awaiting sign-off by the Fair Work Commission, suggest a third year apprentice under 21 on a big infrastructure project will go from earning $787.11 a week now to $1311.52 when the agreement is signed.
That 66.6 per cent increase will go up again with another pay rise in October, taking it to a 74 per cent overall increase and the apprentice's weekly pay to $1371.49. Employees on smaller projects will see smaller pay rises, but still in the order of 10 to 45 per cent on NECA's calculations, which include some allowances.
A fourth year adult apprentice on a small project will earn $22.66 an hour, plus $36.60 in daily travel and fare allowances, when the enterprise agreement begins, for example.
NECA has asked the Fair Work Commission to reject the proposed pay deal, claiming apprentices were not told the impact it could have on their employment prospects. It has not yet made a ruling on that point.