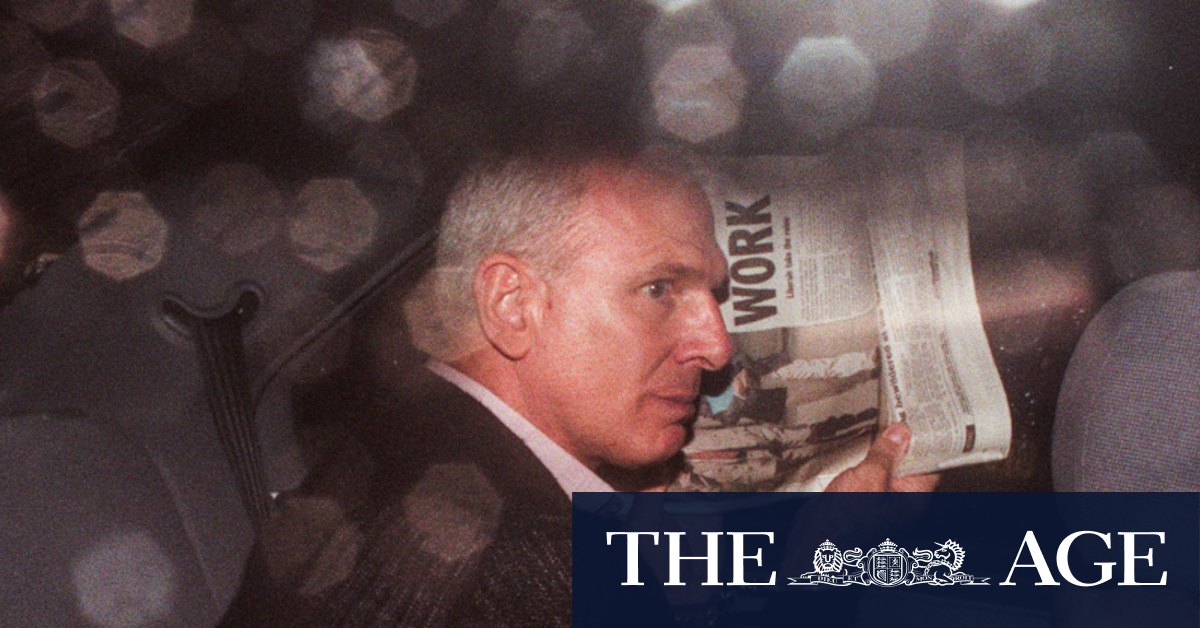 Smith also testified to the Independent Commission Against Corruption, which helped it uncover corruption in relationships between NSW Police officers and criminals. He told ICAC that he was given police "protection" in his criminal enterprises from 1976.
Then-ICAC chief Ian Temby, QC, concluded in 1994 that Smith was helped by various police officers who provided him with information, looked after him when charges were laid or threatened, and acted in contravention of their sworn duty.
Barrister Winston Terracini SC, who acted for Smith over many years, told the Herald that "nobody would ever suggest that Neddy Smith wasn't a serious criminal with a violent disposition."
"However, the contribution he made as an informer and provider of information of the highest calibre can never be denied and he made a considered choice to help the authorities, knowing full well that [no] tangible benefit could ever be provided for him – other than the occasional car trip from the special purpose prison to the ICAC and the royal commission, where he used to look forward to roast dinner free from handcuffs."
Mr Terracini said that when Smith was "at the peak of his informative powers, corrupt police were running at Olympian standards to receive their pensions to avoid questioning and scrutiny" and it was often said that he "exposed the odd rotten apple."
"This is simply ludicrous," Mr Terracini said. "Almost every squad of the NSW detectives had a significant number of corrupt police officers that he exposed, including drug importation, drug distribution, selling firearms, protecting paedophiles, carrying out armed robberies – when it reached lamentable standards where the getaway car was a police vehicle."
Loading
"I came to know Ned in a personal capacity extending over many years, and much of what was said of him was quite false. It may be naive but like many men who regrettably had very very bad qualities, he had some very good ones as well."
"He was intensely proud of his children, and he behaved gallantly in asking Debra his wife not to visit him as he grew older and more infirm, so she could move on with her life and he had a deep and profound respect for her, which was quite touching.
"There will be many retired corrupt police officers who have masqueraded to their families and friends, living on police pensions, that will be happy that Ned cannot now speak of their disgraceful behaviour – but they know who they are."
Mr Terracini represented Smith at two murder trials, but six other murders were discharged at committal. He said Smith was the recipient of "the greatest number of discharges or acquittals in the history of NSW."
In his 1993 autobiography, Neddy, Smith wrote: "There has always been crime and corruption within the NSW police force, but nothing like it was [in the 1980s] . . . I could never have committed any of the major crimes I did, and got away with them, without the assistance of the NSW Police Force. They were the best police force that money could buy – believe me, because I bought them hundreds of times."
A Corrective Services NSW spokeswoman said both it and NSW Police were investigating the incident and that all deaths in custody were subject to a coronial inquest.
Our Breaking News Alert will notify you of significant breaking news when it happens. Get it here.