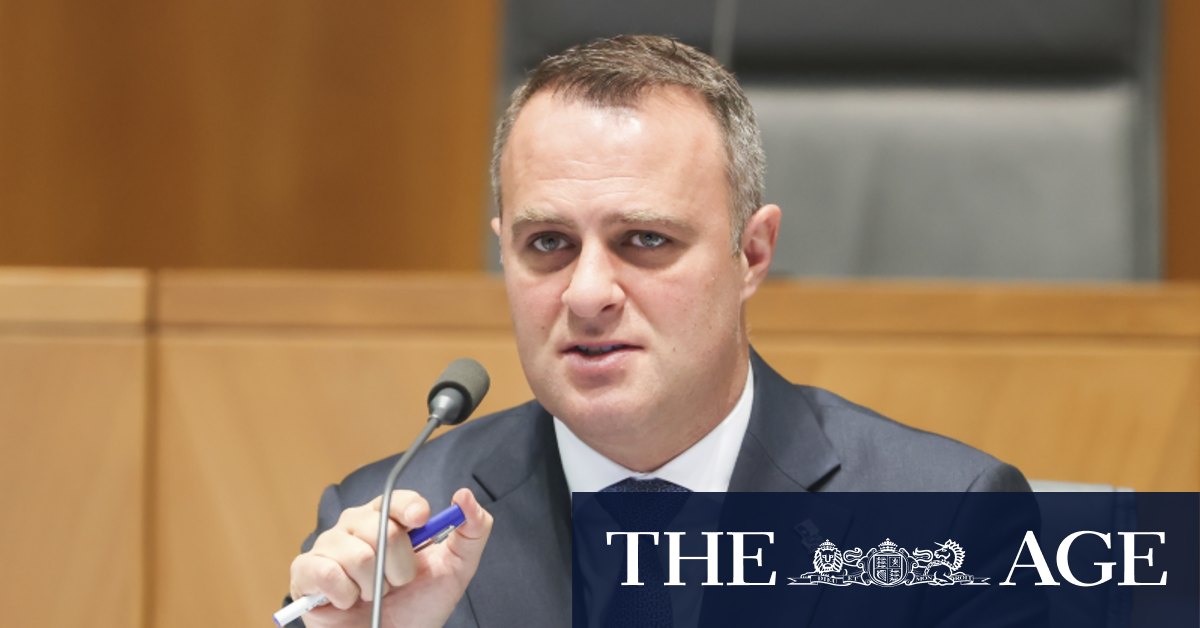 Mr Wilson, who chairs the economics committee, criticised EISS's spending, which includes extensive sponsorship deals for local sporting clubs around Sydney and charity deals with links to senior managers' family members.
"We have EISS indulging in frankly, what verges on corruption, as far as I'm concerned, this deeply questionable behaviour. My bigger question to [APRA chair Wayne] Mr Byres is where were you when this was being done previously? How did this meet the sole purpose test?" Mr Wilson said.
Loading
"All this says to me, firstly, is it puts to bed the lie that was perpetuated since the Hayne royal commission, that some of these super funds are all valorous and doing things in the best interests of their members. Most of them are an indulgence of various funds seeking to use members' money to suit their personal benefit in different ways and this is a classic example of it, and it's scandalous."
Mr Byres said the regulator was now applying a "stronger lens" of the best financial interest duty and hinted EISS could face enforcement action. "We are looking at the facts of that, so I'm wary of opining on things that there may be subsequent action on because we need to make."
Mr Byres said earlier there were a "raft of things" that super funds "do that go under the banner of marketing". "I think some might be more effective than others, and the whole purpose of the new legislation is to give us more authority to clamp down on those that are questionable," Mr Byres said.
Dr Mundy sent EISS staff an email on Friday morning saying it was "with great sadness" that Mr Hutchison had resigned, outlining his achievements and support of the proposed merger with TWUSUPER.
"It has been a pleasure working with Alex during my time at the fund which I'm sure is a sentiment shared by many of you," Dr Mundy wrote, in the letter obtained by this masthead.
"Alex has requested that his resignation be effective immediately, which I respect and have agreed to…I want to be very clear that this was Alex's decision. I can assure you, as was the case during his tenure with EISS Super, that in making this decision Alex has put the interest of members, staff and the fund first."
The EISS revelations comes as the superannuation industry faces new regulations enforced by the federal government that aim to stamp out under-performing funds and expenditure by funds that does not financially benefit members.
An EISS spokesman said Mr Wilson's plans to call the fund in for examination was a decision for the committee. "But the fund has always taken a transparent and open approach with government and regulators, and that won't change."
Mr Hutchison did not respond to immediate requests for comment.
With Clancy Yeates.
The Business Briefing newsletter delivers major stories, exclusive coverage and expert opinion. Sign up to get it every weekday morning.