Loading
"But the most unforgivable thing you did was you took away my husband's best friend and left him so sad, so sad that I doubt he will be able to feel any joy again."
Mrs Clancy told the court of how she waited at the front door of Mick's mother's house to tell her the news that Mick and Carol had been shot to pieces.
"She opened the door with a smile on her face and said, 'Hello Lisa, why are you here?' "
"I wake up every morning and go to bed with that image in my mind every day."
Loading
At this point, the prosecutor reading out her statement paused. When she resumed talking, emotion could be heard in her voice.
Mrs Clancy demanded a lengthy prison sentence for all those involved including those who gave the order.
"I want to know why they thought it was a good idea to shoot and blow to pieces a commercial flight and then deny they did it," she said.
"I want the Russian President to stop lying and admit the shooting down of the plane and I want him to tell the Russian people what he has done.
"Of course, I know that he won't do that, but that is my wish," she said.
Also on Friday, Madeleine Wright, the sister of Sydney nun Philomene Tiernan, told the court that she did not expect the perpetrators to be brought to justice in her lifetime but that she appreciated the efforts of the Dutch and Australian governments in seeking justice.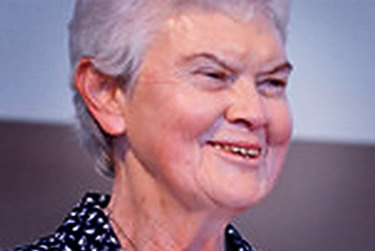 "Since Phil's death, I have not enjoyed flying. Phil is always beside me in the plane and life seems very fragile," she said.
Judge Hendrik Steenhuis said the families' statements had been read out "to the world … and told us what the loss of the people they loved meant and still means to them".
"And that, of course, makes an impact and the court has noted it. Thank you very much," he said
The trial began in March 2020 and judges are expected to issue a judgment late next year.
Get a note direct from our foreign correspondents on what's making headlines around the world. Sign up for the weekly What in the World newsletter here.