Labor senator Kristina Keneally has hit back at suggestions her move into the safe Labor seat of Fowler is a blow to diversity and vowed she will fight for the local community.
Senator Keneally on Friday confirmed she would switch from the Senate to the culturally diverse lower house seat, after months of internal tensions over whether she or fellow senator Deb O'Neill would take the top spot on Labor's Senate ticket, rather than in the difficult-to-win third spot.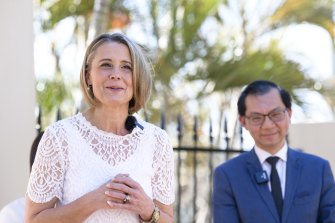 There has been disquiet within Labor about Senator Keneally's move, with retiring MP Chris Hayes known to favour lawyer Tu Le, a daughter of Vietnamese refugees, to replace him.
On Saturday Labor MP Anne Aly, the first Muslim woman elected to the Federal Parliament, told the ABC: "Labor needs to do better on diversity … this is a huge failure for Labor when it comes to diversity and inclusion."
But Senator Keneally – who currently lives more than 40 kilometres away on the exclusive Scotland Island on the northern beaches – hit back at that criticism at a press conference in Bonnyrigg on Saturday.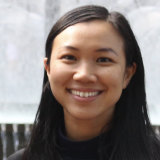 "I'm proud to be part of a party that gets cultural diversity. Let me take this head on because I'm a little bit disappointed in some of the media coverage … if you look across south-western Sydney you've got MPs Ed Husic, Michelle Rowland, Mike Freelander," she said, also naming a number of state MPs from culturally diverse backgrounds.
"I'm proud to be part of a party that supports gender diversity and that supports multicultural diversity. This is a community I will live in, I will love and I will represent. I know how to fight for communities like this – it's why I've gone into politics."
Asked what she had to offer the community of Fowler, Senator Keneally said while the south-western seat was geographically different to the state electorate of Heffron she represented while on Macquarie Street, it had socioeconomic and multicultural similarities to that seat.