A contracted service provider at Villawood Immigration Detention Centre has tested positive to COVID-19.
The Australian Border Force has confirmed reports a staff member tested positive to the virus, and "standard departmental protocols are being followed… including contact tracing, quarantining, testing and cleaning, in conjunction with the NSW public health unit."
"The priority for the Australian Border Force is the health and safety of detainees and staff in immigration detention facilities," a spokesperson from Australian Border Force said.
"To date, no detainee has tested positive to COVID-19."
A spokesperson for the Refugee Action Coalition told the SMH about seven detainees were believed to be in isolation following exposure to a guard working at the facility.
"We are very concerned…Detention centres are high-risk environments with many people vulnerable because of underlying medical conditions," the Refugee Action Coalition spokesperson said.
The Australian Border Force did not confirm how many staff or detainees were in isolation.
"All detainees continue to have ongoing access to the medical professionals located within facilities," the ABF spokesperson said.
"The health care and range of services provided to detainees in immigration detention is broadly commensurate with health care available to the Australian community through the public health system."
The roll-out of the COVID-19 vaccination program to immigration centre detainees "commenced in early August and has taken place at all immigration detention facilities across the network.
"All detainees continue to have ongoing access to the medical professionals located within facilities. The health care and range of services provided to detainees in immigration detention is broadly commensurate with health care available to the Australian community through the public health system."
Childcare centres in Toorak and Truganina are among the latest tier 1 additions to Victoria's exposure sites list.
St Catherines Early Learning in Toorak was listed for September 6 from 8am to 5.15pm and Yara Childcare Centre in Truganina on September 1, 2, 3, 6 and 7 from 7am to 5pm.
Anyone who attended either location at the listed dates and times needs to immediately seek a COVID-19 test and quarantine for 14 days.
You can find the updating list of exposure sites here.
Premier Gladys Berejiklian's snap decision to walk-away from her daily COVID-19 briefings may have been designed to set a new tone for how NSW must come to terms with our new normal. Instead, it fuelled unease within her ranks that a corruption watchdog scandal that has hung over the Premier for almost a year was about to intensify.
As NSW faces the peak of the outbreak, possibly as early as this week, it took everyone by surprise, even her most trusted ministers in crisis cabinet, that Berejiklian was ending the 11am ritual. If nothing else, the optics are shocking. As we are about to face the worst this pandemic has thrown at us, now is not the time to abandon ship. Leadership, and accountability, have never been more critical.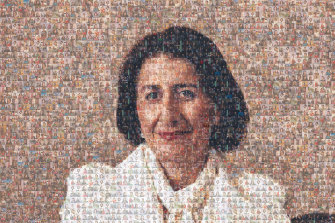 Admittedly, many of her ministers did not see the ongoing benefit of the daily press conference, concerned it was doing the government more harm than good because the messaging was becoming confused. But they did not expect a formal announcement that it would end so swiftly.
Victoria faces a surge in the number of coronavirus patients who will need to be treated at home instead of a hospital, and health authorities say those people could be at risk without more resources to care for them.
Internal department projections show that the state is on the brink of a 10-fold increase in COVID-19 infections over the next six weeks as restrictions ease, with a predicted 18,000 active coronavirus cases and 800 people in hospital by mid-October.
The vast majority of cases, however, will involve COVID-19 patients who are monitored at home as part of a triaging process designed to take pressure off Victoria's stretched public health system.
The British parents of a soccer player fighting for his life in a Perth hospital were surprised by the welcome they received in Western Australia while awaiting news of when they can visit their son.
Peter and Nicola Hodgson, who said they were living "a parent's worst nightmare", arrived in Perth from the United Kingdom on Friday to be with son Danny who was in an induced coma at Royal Perth Hospital.
Danny Hodgson was allegedly coward punched after walking home near the Perth train station in the early hours of last Sunday morning.
Health authorities and police in Queensland are investigating two community incursions of COVID-19 from NSW and another potential case from an international arrival.
After reporting zero new cases on Sunday morning, Chief Health Officer Jeannette Young said she was "genuinely hopeful" the state had dodged a serious outbreak, but warned that the threat had not passed.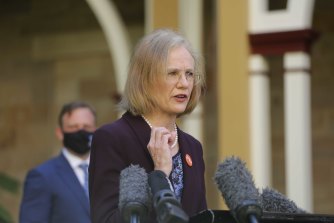 She thanked close to 1000 families in home quarantine for two weeks because of school and social ties to an infected family of five from Sunnybank and Moorooka.
A range of small businesses including hairdressers, restaurants, pubs and other retailers are promoting themselves on social media as wanting to welcome customers who are "jabbed or unjabbed", once they open.
A pizza outlet's social media post jokes that it only discriminates against customers who want pineapple topping.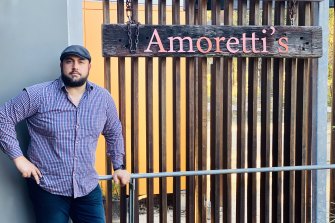 The NSW government's road map to freedom will allow fully vaccinated people and those with medical exemptions access to hospitality venues and retail stores after NSW hits the 70 per cent double-dose target.
A small bushfire broke out next to Richmond Avenue, Dee Why at around lunchtime today.
Members from NSW Police, Fire and Rescue NSW, and the Rural Fire Service attended the scene and the blaze was extinguished quickly.
It's not yet clear how the fire was started but Fire and Rescue NSW Dee Why station officer Tim Kerrigan said there were 'obvious' signs of people in the area, with plastic chairs, and some drug paraphernalia found at the scene.
NSW Fire and Rescue extinguished fires in the same area last year.
It was a scorching day for much of the state with Evans Head topping the table around 2pm after recording 32.8 degrees.
Port Macquarie came in second with 32.2 degrees and Sydney's Airport got up to 31.5 degrees.
Men have been getting the lion's share of emergency income support during Sydney's winter lockdown even though women have borne the brunt of job losses.
The total number of workers in NSW relying on the federal government's COVID-19 disaster payment has climbed past 1 million, most of them in Sydney, as pandemic restrictions take a growing toll on the economy.
About 19 per cent of men across Greater Sydney are receiving the disaster payment, versus 12 per cent of women, analysis of anonymous bank account data by Accenture and illion shows. The most recent employment data showed women accounted for about 80 per cent of the decline in employment across Sydney in July but made up only 40 per cent of disaster payment recipients.