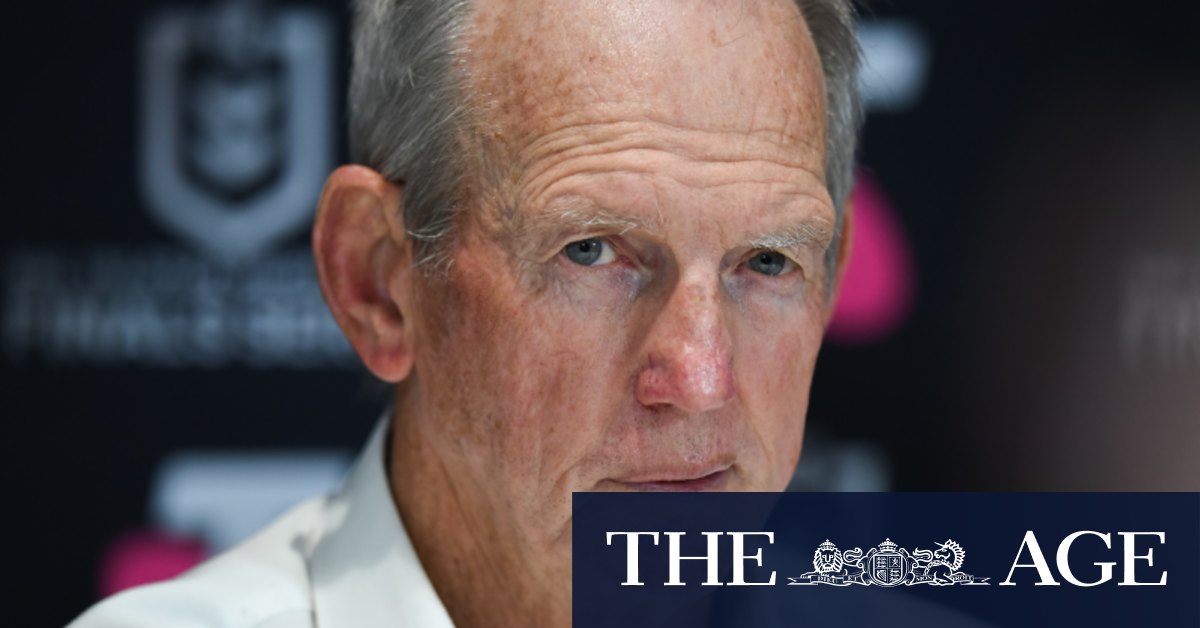 The misfortune of it all for the Panthers was that it was so avoidable. Bennett has conjured this trick so many times throughout his career that it should immediately set off alarms the moment he starts reaching for the wand. This time, Cleary was the one who lead him to the water and Bennett lapped it up with glee.
One of the great misconceptions about Bennett is that he dislikes the media. On the contrary, he takes a good deal of enjoyment in the drama of it all, even asking the handful of reporters in Townsville why they were even asking about his feud with Cleary, given all the headlines it had already created.
"It was good theatre, wasn't it?" Bennett said. "Got everybody pumped up a bit."
In some ways, the late night showdown between the coaches was the sideshow to the sideshow, because the real story of the match was how Bennett helped the Rabbitohs overcome the odds and beat one of the two outright premiership hotshots without his best player.
The emotion was intense inside the Rabbitohs camp and they bellowed and screamed with delight as they made their way off the field and down the tunnel at Queensland Country Bank Stadium. This was a sting and then some and Bennett had his fingerprints across every aspect of the preparation.
It's easy to forget the Rabbitohs dropped just four games during the season, even if they were considered a rung below Melbourne and Penrith. Bennett loves nothing better than people telling him something can't be done, which is why Souths are one win away from a grand final, with Manly or the Roosters in their path.
Loading
The buy-in from his players is as real as it gets. Just ask any of the Maroons who were part of the unwinnable series in 2020, who felt 10-foot tall and bulletproof even when they were being derided as the worst mob to ever throw on a Queensland jersey.
Given the quality of the Souths line-up, even without the suspended Mitchell, it wouldn't quite be the kind of miracle on grass we saw as the Maroons stunned a star-studded Blues in the delayed interstate series.
But with Penrith vanquished for now and Melbourne seemingly untouchable, this is precisely the kind of assignment Bennett will relish as he aims to sign off his head coaching career with another premiership triumph.