Get the news from The Age directly on Amazon Alexa. Here's how.
Say "Alexa play me the news from The Age".
When you are crunched for time, The Age Flash Briefing gives you the day's top headlines.
To set up The Age Flash Briefing, follow these simple steps:
Open the Alexa app and tap More
Select Settings
Under Alexa Preferences, choose Flash Briefing
To find and add The Age Flash Briefings, tap on the plus sign. Search and select The Age
Tap on Enable to use to add it to your playlist
To change the order, tap Edit, then drag and drop to rearrange.
To hear your playlist, just say "Alexa, play my Flash Briefing".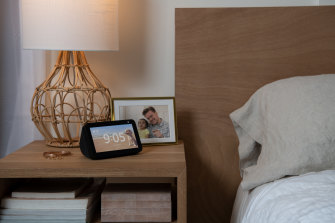 Make listening to news from The Age even easier by incorporating our Flash Briefing into an Alexa Routine. Either set up a custom Routine to include your daily Flash Briefing or enable a Featured Routine in the Alexa app such as "Alexa, start my day" or "Alexa, good morning" to listen to your short news update as you get ready for the day.
To get started, visit the Alexa app and follow these steps: