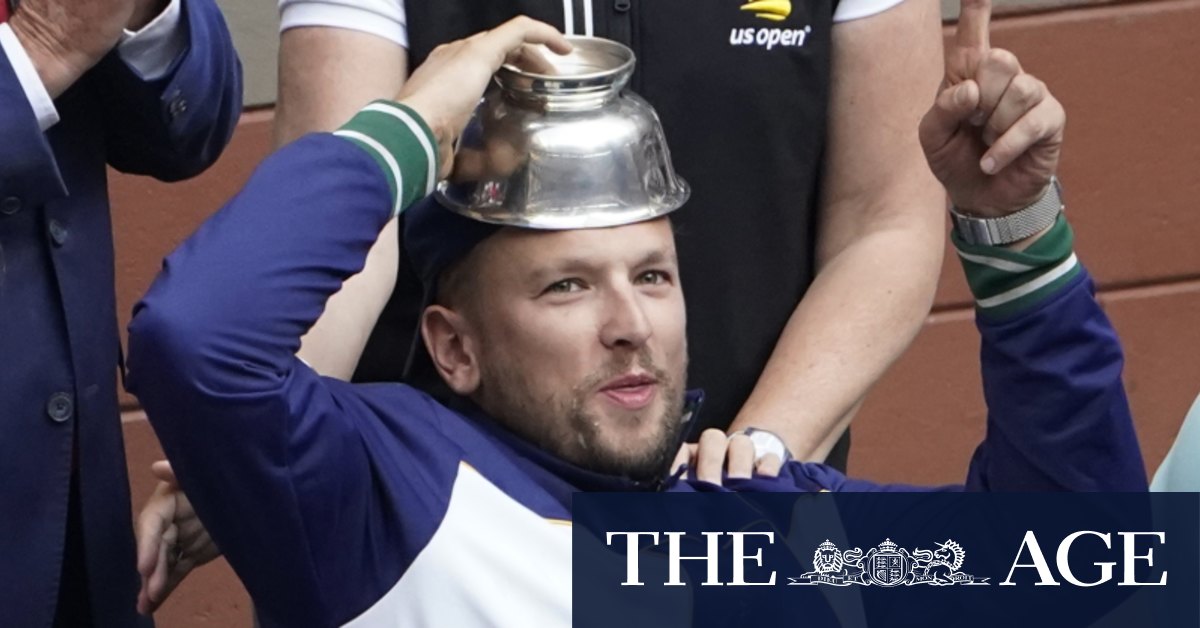 "But I read before Tokyo, someone said I had the hopes of the nation on my shoulders. I laughed, and I thought, 'I think Australia would have survived if I lost.' My girlfriend will still love me, my friends will still be my friends.
"If I lost today, I would have been alright. I meant that."
For so long a ubiquitous fixture of the Australian sporting landscape, it feels like only now is Alcott getting his proper dues.
His sporting achievements are impressive – they include another Paralympic gold medal in wheelchair basketball from Beijing 2008 – but they are not the point. Alcott refuses to let them or his disability define him. It's the person he is and the things he stands for that make him such a compelling figure.
If it's true that his tennis career is coming to an end – he hinted as such after his win, saying he didn't know if he'd be back – his life as a prominent Australian is only just beginning.
Alcott's personality is infectious, so it's no surprise that it is spreading exponentially. He is everywhere. According to the Aspire Sports Group, who manage him, he is one of the country's most commercially successful athletes. He's a keynote speaker of insatiable demand. He's a former Triple J presenter, a current Hit Network presenter, and a Logie winner, having been recognised in 2019 as Australian TV's best new talent.
Loading
In everything he does, he brings meaning and hope to people who – like himself once upon a time, as a "fat kid" who hated himself – can see none.
Some have suggested he is a lock, if not a very strong contender, for 'The Don' award given each year by Sport Australia in honour of the feat that has most inspired the nation. Others have tossed him up as an Australian of the Year contender. The incumbent, Grace Tame, said on Twitter it'd be an "absolute honour to pass the baton to this legend".
But Alcott's greatest triumph isn't the golden slam. Nor would it be 'The Don' or Australian of the Year. It's knowing exactly who he is and embracing it fully.
"My purpose is not winning grand slams and gold medals," he said. "It's changing perceptions, so people with disability can live the lives they deserve to live. Not just in sport – in employment, in education, in dating, in everything. That's why I get out of bed every day, and this helps me do that. The reason I have a platform is not what I'm doing, it's everyone else."