Similarly, the return to overseas travel could take years. There will certainly be some early rush from people looking to reunite with family, but there will be hesitancy among tourists unwilling to gamble the vaccination rate arbitrage with lesser immunised countries.
But from the start of the pandemic until full recovery to normal flying levels, and normal earnings will be up to four years, according to analysts.
The bidder's opening shot of $8.25 per share was just that – an ambit – to start off the bidding and raise the anticipation levels for Sydney Airport investors who had watched their stock drift along at around $5.80 and hadn't received a dividend since 2019.
But it was never going to be enough, and the IFM consortium's team understood the need to sharpen the pencil.
Meanwhile, the Sydney Airport board had the challenge of pushing the IFM consortium to bid against itself given there were no other buyers in the auction room.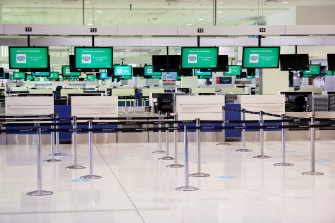 For veteran director and deal maker David Gonski, who was elected to the chair of Sydney Airport only a couple of months before the offer was lobbed, it would be a test of his decades-long negotiating skills.
The first revised offer of $8.45 per share was a decent improvement but still did not have the support of many large investors who rightly believed that the bidders had more in the tank.
The final price of $8.75 per share is close enough to the mark for Sydney Airport's board to call it fair (under the circumstances) and remove the risk that the buyers would walk away. (If one recalibrates the offer to account for Sydney Airport's equity issue last year the adjusted price is theoretically around $9.50 per share).
Having said that, many investors ignore this fact.
The caveat to the announcement that the Sydney Airport board supports the deal is that fact that it is conditional on the bidder finding no nasty surprises when it undertakes due diligence, Josh Frydenberg finding no reason to block it on foreign ownership grounds and the Australian Competition and Consumer Commission's Rod Sims being relaxed about the bidder's minority ownership of two other Australian state capital airports.
Sims is considered the only threat to a deal, but even that is not thought to be likely.
Assuming everything goes to plan, investors will be asked to vote on the change of ownership proposal in the early months of calendar 2022.
In theory, domestic travel should be looking more normal by then, and after handing over a $23.6 billion cheque the airport's new owners will certainly be hoping so.
The Market Recap newsletter is a wrap of the day's trading. Get it each weekday afternoon.