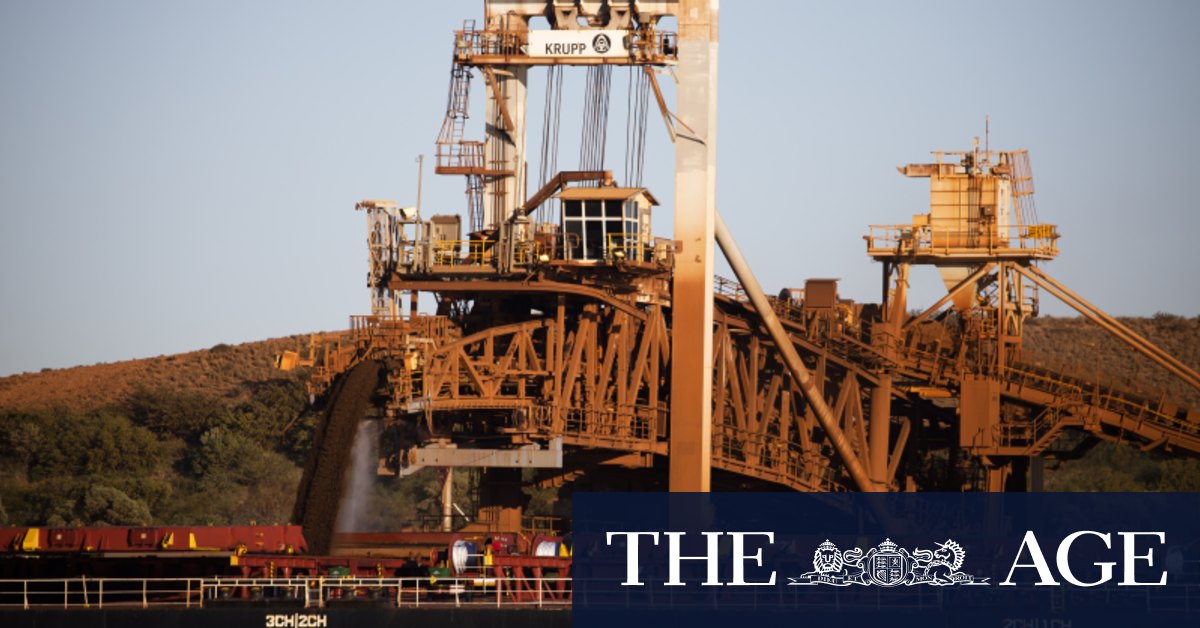 Instead of setting net-zero targets for the steel sector, BHP and rival iron ore miner Rio Tinto have entered into partnerships with Chinese steel giants, including Baowu, to investigate and invest in decarbonisation technology such as clean hydrogen, which could be used to substitute coal in steel-making furnaces that presently account for about 8 per cent of the world's greenhouse gas emissions.
Loading
"Recognising the particular challenge of a net-zero pathway for customers' processing of our products … we cannot set a target, but will continue to partner with customers and others to accelerate the transition to carbon-neutral steelmaking and other downstream processes," BHP said.
Also on Tuesday, BHP said it had decided for the first time to support an activist-led climate resolution filed against it at its upcoming investor meetings in Australia and the United Kingdom in November.
The resolution, prepared by the ACCR, calls for BHP to undertake a sweeping review of the company's industry associations to identify policy areas of "inconsistency" with actions needed to limit global temperature rises to 1.5 degrees above pre-Industrial levels in line with the Paris Agreement's goals.
"BHP must bring an end to its long-standing support for destructive lobbying that has resulted in Australia becoming a global laggard on climate action," Mr Gocher said.
The BHP board said it had recommended shareholders support the resolution because it was "substantively aligned" with the company's existing approach regularly monitoring and reviewing its lobby group links. A full review of its industry associations is due to take place next year.
"If BHP's review identifies a material difference with a member association on climate policy, BHP will consider a range of remediation measures, including suspension or cessation of membership," it said.
Minerals Council of Australia chief executive Tania Constable has responded to the resolution's claims by saying the association and its members supported the Paris Agreement and had made significant progress on environmental, social and governance issues in recent years. She cited the adoption of new lower-emissions technology at mine sites, a commitment among its membership for new site-specific emissions and biodiversity reporting protocols, and support for federal funding for carbon capture and storage (CCS) and hydrogen-production programs.
"Despite the disruption of the global pandemic, MCA members have continued to act on the climate challenge and prepared appropriately for future carbon-related risks and opportunities," Ms Constable said.
"Yet the ACCR ignores or derides these practical measures and tangible progress in pursuing its campaign against the minerals industry."
The Market Recap newsletter is a wrap of the day's trading. Get it each weekday afternoon.