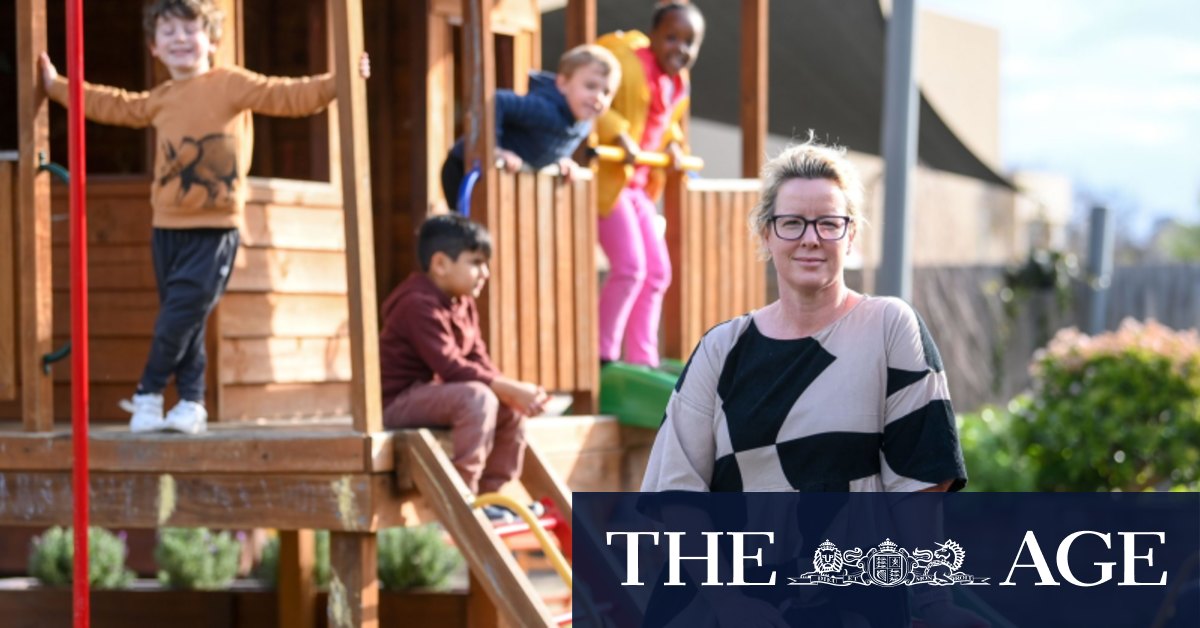 "We just need to manage the risk of those places that continue to be open for essential reasons," Professor Sutton said.
Loading
Centres are minimising COVID-19 risks by banning visitors, ensuring masks are worn where possible, and opening windows and doors to improve ventilation.
NSW early educators and teachers must be vaccinated by November 8. But Professor Sutton said Victoria would consider mandating vaccinations only if insufficient staff members got the jab, and instead he was focused on ensuring early educators were informed, could book a vaccine and received time off to get it.
Early learning centres are entitled to ask staff if they are vaccinated but the educator is not required to respond, Community Child Care Association services manager Daniela Kavoukas said.
"We have had a few queries from services [saying] that families are beginning to ask about the vaccination status of staff, and we have advised that they let their families know that vaccinations are being encouraged for the staff team, however, it is not mandatory," she said.
Loading
Mr Edwards said while there had been a "quantum of pressure coming from families that educators are vaccinated", centres also had to respect educators' privacy.
A study of COVID-19 in NSW educational facilities during the state's current outbreak found the highest transmission rate occurred in early learning centres between staff members, followed by early education staff to children.
Tamika Hicks, who runs an early learning centre in Pakenham in Melbourne's outer south-east, has been providing paid leave to staff so they can get vaccinated or consult their GP on getting the jab.
"I'm very lucky, 97 per cent of my team have either been fully vaccinated, have had one vaccine or are in the booking process," she said.
"I've been telling my team, 'What's happening out in the west at all the learning centres that are getting closed down, that's going to be us at some stage, whether it's next week or in a couple of months' time.' "
Unions representing the state's low-paid, predominantly young and female early education workforce have advocated for priority COVID-19 vaccination and paid time off to get the jab – but have fallen short of advocating mandatory inoculation.
A breakaway branch of the teachers' union this week went harder, calling for mandatory jabs for teachers and for close to 100 per cent of eligible students to be jabbed before classrooms reopen some time in term four.
With Michael Fowler
The Morning Edition newsletter is our guide to the day's most important and interesting stories, analysis and insights. Sign up here.