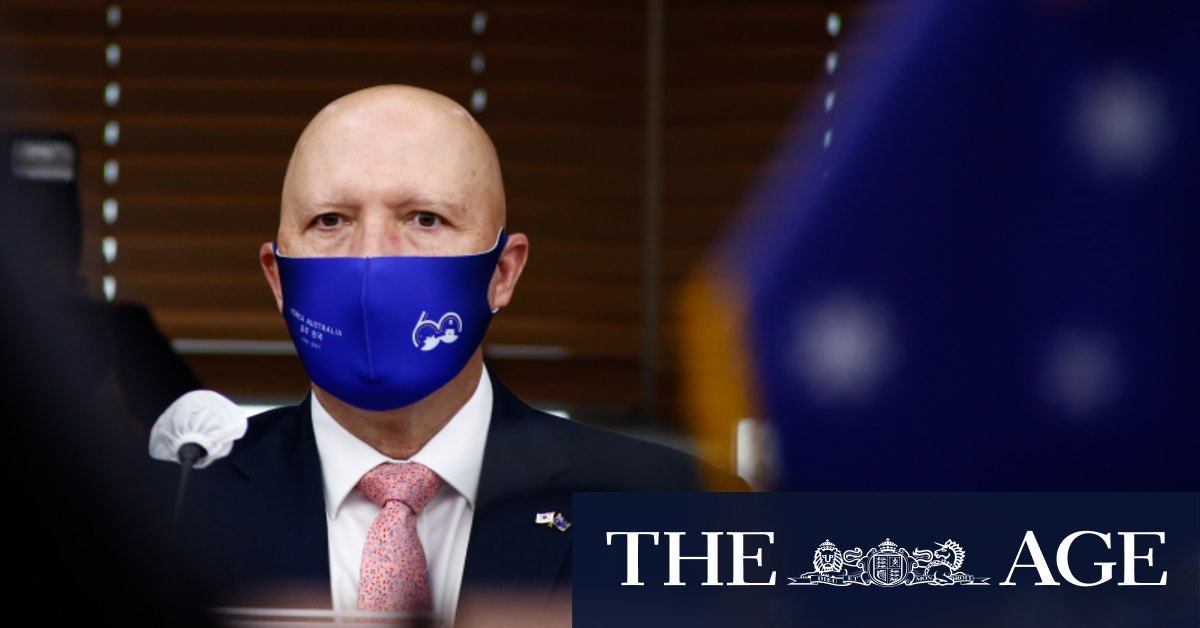 Federal cabinet ministers were called to a top-secret meeting in Canberra on Wednesday ahead of a major international development expected out of the United States on Thursday morning.
Sources familiar with the development said some members of cabinet were granted border exemptions to urgently fly to Canberra for the hastily arranged meeting, which sources say will have international significance.
United States President Joe Biden is expected to announce a new working group with Australia and Britain to share advanced technologies including long-range missiles and nuclear submarines.
Sources confirmed the US would help Australia develop a nuclear submarine capability, which could result in Australia dumping its $90 billion submarine deal with France.
Defence Minister Peter Dutton and Foreign Minister Marise Payne, who are in Washington for a series of meetings over the next two days, were said to have joined Wednesday's meeting via a secure connection.
Opposition Leader Anthony Albanese and three other senior members of his frontbench were also given the rare opportunity to be briefed on the highly sensitive matter.
Several Coalition MPs told this masthead they had been ordered at short-notice to dial into a rare conference call for 9.30am on Thursday, but none were aware of the reason for the briefing.
Australian and foreign diplomats will also be briefed on the development on Thursday.
The announcement, also significant to the United States and British governments, will be made at 7am Australian time.
The White House said Mr Biden would deliver "brief remarks about a national security initiative".