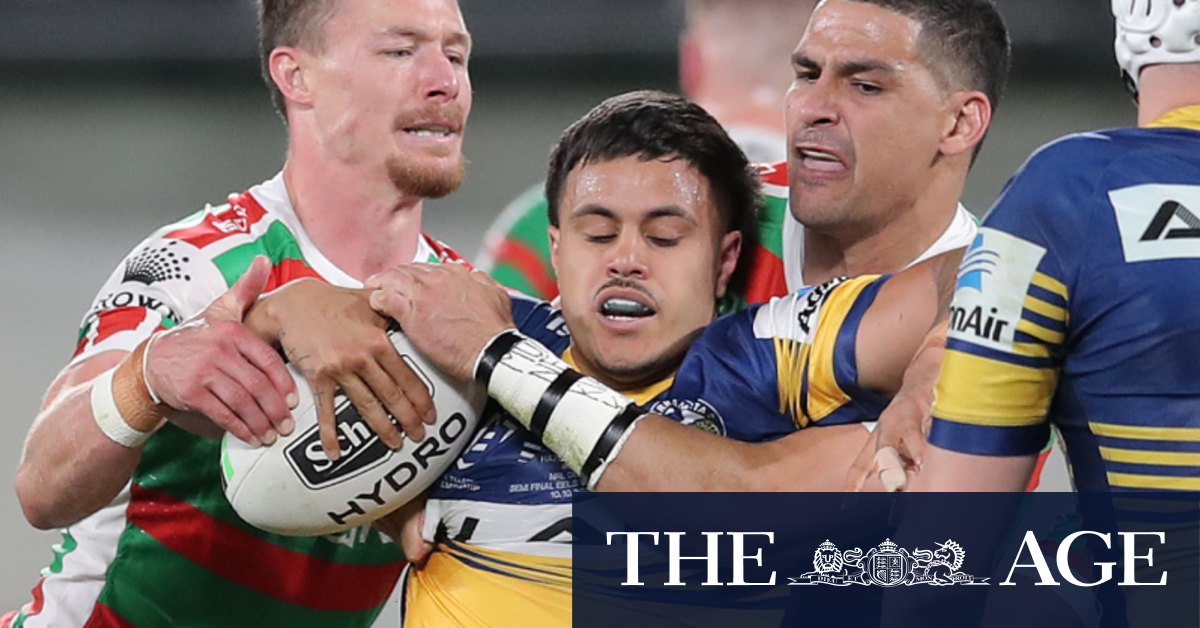 To make sure Dunster was in a fit state to make his top-grade debut, Arthur asked him if he had been drinking the night before. The answer came back negative, but Dunster did have to confess that he had spent the night eating popcorn while watching the Will Ferrell movie Blades of Glory.
Sworn to keep his selection a secret from everyone but close family, Dunster believes finding out in such bizarre circumstances turned out to be a blessing.
"It was crazy," he said. "In the arvo I took some time to myself and thought about how surreal it was. I'd been dreaming about it for so long and then it just came up out of nowhere.
"I think it was the best thing for me that it popped up out of nowhere.
"If I did find out a couple of days earlier, I would have been stressing a lot more, been a lot more nervous.
"I hate thinking about games because it plays on my mind. It's the best thing for me the way it happened."
Having performed admirably on his opening night, Dunster – now armed with 14 first grade games of experience – will enjoy a more conventional preparation for this weekend's semi-final against Penrith. It will still be a huge occasion for his family, which extends to include distant cousin Benji Marshall. Dunster's dad, Rob, would even drop a young Marshall to school at Keebra Park High on occasion during a work stint on the Gold Coast.
"Haze's great grandmother and Benji's grandfather are brother and sister," Rob Dunster said. "We have big reunions back home [in New Zealand] with the Marshalls.
"Haze always looked up to him; he calls Benj his uncle."
Loading
To Haze, Marshall remains an inspiration.
"I remember how big he was when I was younger," Dunster said. "We'd go down to the touch fields and play with all the family members, it was crazy.
"His footwork was crazy and all of us used to imitate him when we were younger. He was a big influence on us."