All good things come to those who wait, and when you have waited as long as Daniel Moor to land a group 1 winner in your home country, then the feeling is very good indeed.
When you do it on your 38th birthday, then it is extra special – as Moor, who swooped fast and late aboard Sierra Sue to win the Sir Rupert Clarke Stakes at Caulfield on Saturday, admitted.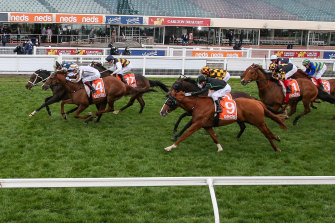 "It's just a life's work. I rode a group 1 in Mauritius, and it's pretty easy to forget about those. It's been a life's work here," he said.
"You watch people win good races and they get emotional, you think 'bloody hell they're softies' but it hit me a bit there. She dug in deep for me, I'm just so proud of the mare," he said, after defeating Dice Roll and the fast-finishing I'm Thunderstruck.
"The stable [winning training partners Trent Busuttin and Natalie Young] have put faith in me and stuck by me. The Freedmans put me on the map, but I was playing second and third fiddle to jockeys all the time. This ownership [a group headed by Melbourne based Ozzie Kheir] I've ridden winners for them but never been able to deliver a big one for them."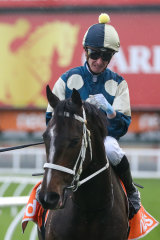 His has been a journeyman's career and his prospects were not helped by his cocksure attitude as a youngster, he has admitted in the past.
It meant that he did not get the chances he felt his ability deserved but in a roundabout way it has made him the respected professional he is now. The penny dropped and he knew that if he did not knuckle down he would not have a future.
The Warrnambool-born jockey rode in Malaysia and Mauritius before a spell in Singapore, where he teamed up with Lee Freedman.