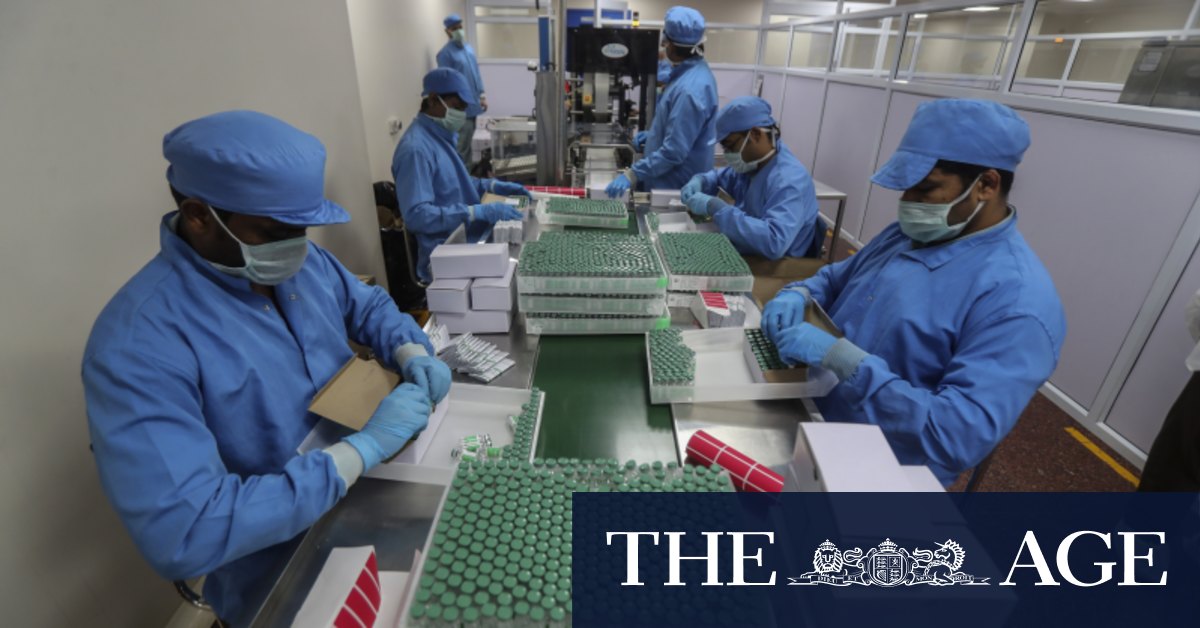 The new rules, which also require people arriving from many other countries to undergo quarantine, have sparked anger in India.
On Monday, a leader of the main opposition Congress party, Shashi Tharoor, said he has cancelled a book tour of Britain in protest and accused the UK government of "double standards".
Another politician, Jairam Ramesh, said the decision "smacks of racism".
India, the world's largest vaccine producer, said on Monday it will resume exports and donations of surplus coronavirus vaccines in October after a months-long freeze because of massive surge in domestic infections.
Medical experts welcomed the news about the Johnson & Johnson booster shot.
"It's very exciting news," said Vanderbilt University Medical Centre infectious-diseases and preventive medicine professor William Schaffner, though he cautioned not all the data has been seen and that information must be reviewed by the Food and Drug Administration before recommendations can be made.
Loading
"The people who received J & J have been a little concerned that they've been left in the shade, when it comes to repeat vaccination," Schaffner said. These results seem encouraging that those vaccine recipients might "expect a booster in their future".
Under the FDA's emergency use authorisation, the Johnson & Johnson vaccine is given as a single dose, unlike the two shots required for full immunisation with AstraZeneca, the Pfizer-BioNTech and Moderna mRNA vaccines.
Results published this summer indicate that the Johnson & Johnson vaccine generates lasting amounts of antibodies able to target the delta variant and other variants of concern. In June and July, when delta was ascendant, the effectiveness of the one-shot vaccine was 78 per cent against observed COVID-19, according to a report published on Thursday that has not yet gone through peer review.
A second dose, given 56 days after the first, further improves protection, the company said in a news release on Tuesday. According to the company's Ensemble 2 study, a Phase 3 randomised clinical trial, efficacy was 100 per cent against severe or critical COVID-19 when assessed at least two weeks after the booster. Efficacy against symptomatic disease in the United States was 94 per cent and 75 per cent globally.
"We now have generated evidence that a booster shot further increases protection against COVID-19 and is expected to extend the duration of protection significantly," Johnson & Johnson chief scientific officer Paul Stoffels said in a statement.
Full data from that trial was not released, the company said. It said it will be submitted for publication in months.
Nearly 15 million Americans received Johnson & Johnson doses, while about 166 million people have been fully vaccinated with Pfizer and Moderna.
AP, Washington Post