Wellington: New modelling prepared for the Ardern government by Shaun Hendy suggests that New Zealand could see up to 7000 COVID-19 deaths a year even with a high proportion of the population jabbed.
The modelling from Te Punaha Matatini – the New Zealand Centre of Research Excellence for Complex Systems – suggests that if 80 per cent of the population aged 5+ was fully vaccinated, around 75 per cent of the entire country, COVID-19 would still cause a serious death toll without other restrictions.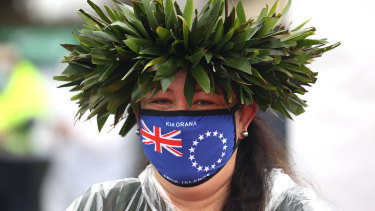 Hendy projects it would cause 60,000 hospitalisations and 7000 deaths over a one-year period.
If 90 per cent of the 5+ population was reached however – around 85 per cent of the full population – then deaths would drop to around 50 over a year.
This would make ending restrictions very difficult without very-high vaccination rates, should the Delta outbreak not be stamped out in Auckland. Auckland is currently under level-three restrictions, while the rest of the country is on level two.
"The modelling results show the importance of New Zealanders achieving the highest vaccination coverage we possibly can," said the centre's Dr Rachelle Binny.
"The alternative is bleak. Failing to reach these high levels of vaccination would mean we will need to keep relying on lockdowns and tight border restrictions to avoid thousands of fatalities. This could cripple our healthcare system, and Māori and Pacific communities would bear the brunt of this health burden."
Prime Minister Jacinda Ardern said the modelling showed a high vaccination rate would be key to getting rid of lockdowns.