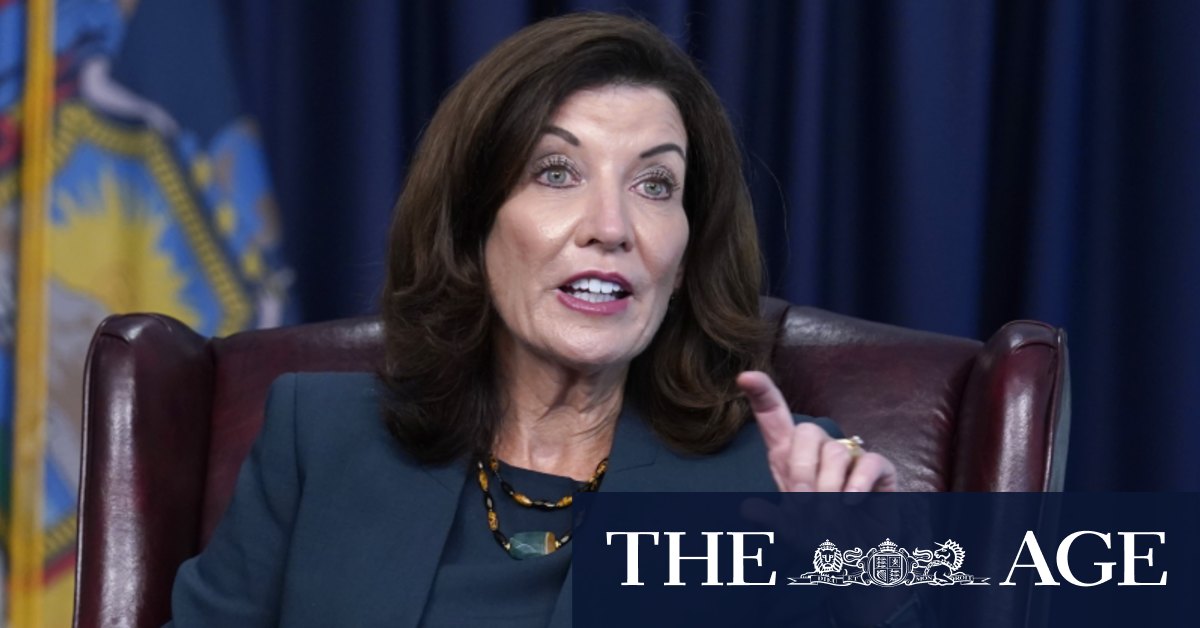 A federal judge in Albany temporarily ordered New York state officials to allow religious exemptions for the state-imposed vaccine mandate on healthcare workers, which was put in place by former governor Andrew Cuomo and takes effect on Monday.
A requirement for New York City school teachers and staff to get vaccinated was temporarily blocked by a US appeals court just days before it was to take effect. A hearing is set for Wednesday.
The highly transmissible Delta variant has driven a surge in COVID-19 cases and hospitalisations in the United States that peaked in early September and has since fallen. Deaths, a lagging indicator, continue to rise with the nation reporting about 2000 lives lost on average a day for the past week, mostly in the unvaccinated.
While nationally cases are down about 25 per cent from their autumn peak, rising new infections in New York have only recently leveled off.
In an attempt to better protect the most vulnerable, the CDC on Friday backed a booster shot of the Pfizer-BioNTech COVID-19 vaccine for Americans aged 65 and older, adults with underlying medical conditions and adults in high-risk working and institutional settings.
Loading
Health authorities said on Sunday (US time) they are confident there will be enough doses available for both the booster shots and the young children for whom initial vaccines are expected to be approved in the not-too-distant future.
On Sunday, CDC Director Dr Rochelle Walensky fleshed out who should be eligible for the booster shots based on their work in high-risk settings.
"That includes people in homeless shelters, people in group homes, people in prisons, but also importantly, our people who work…with vulnerable communities," Walensky said during a TV interview. "So our health care workers, our teachers, our grocery workers, our public transportation employees."