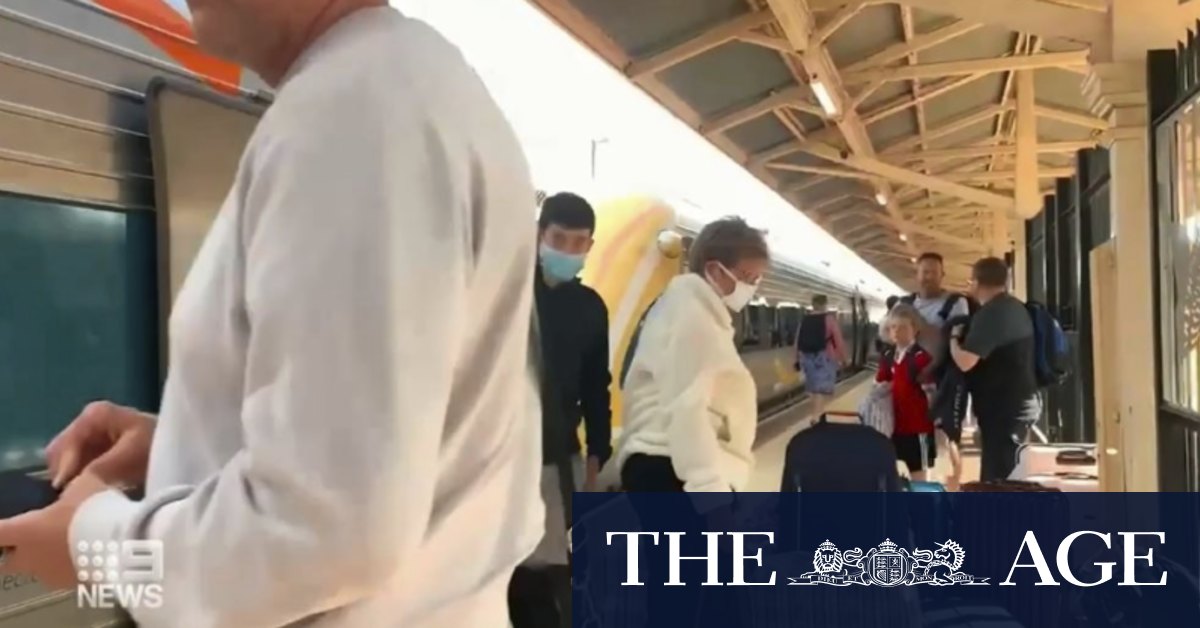 "She received a negative result in Victoria before she travelled, she received a negative test yesterday so we've taken her into custody, otherwise, welcome to Kalgoorlie have a good time," the voice over the speaker said.
Loading
The woman was arrested at Kalgoorlie station, 600 kilometres east of Perth.
WA Police on Thursday evening, were yet to lay charges.
WA reclassified Victoria has an extreme risk jurisdiction on Wednesday, which bans all travel from the state except in extreme compassionate circumstances.